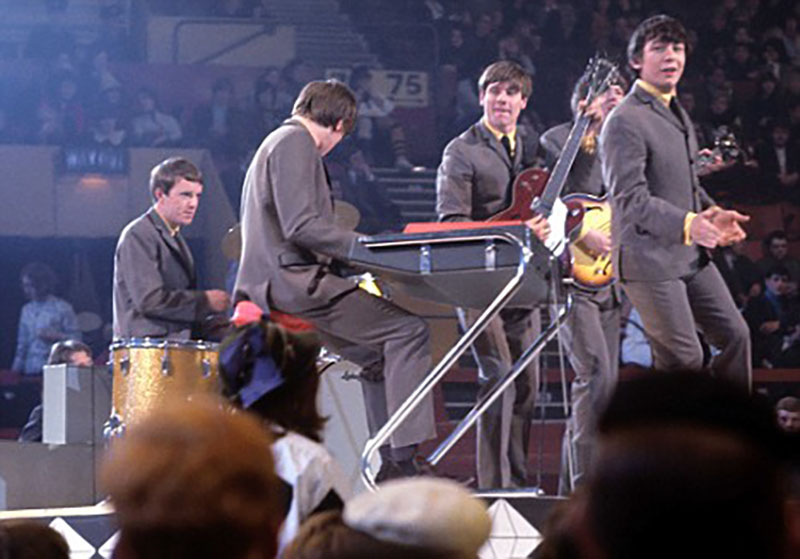 The Animals in 1964 with John Steel behind the kit.
By now you will have heard that The Animals are returning to Australia in October-November.
Now, this isn't the version of The Animals which features Eric Burdon; Burdon also uses the name, which is handy because, like many a frontman who wants a solo career, Burdon's solo career didn't quite end up the way he'd hoped, so he can use The Animals name to get a bit more attention.
But really ... the way things have turned out, when you see The Animals name, most of us aren't thinking of Eric's LPs, however they're badged.