Farewell seminal producer Tony Cohen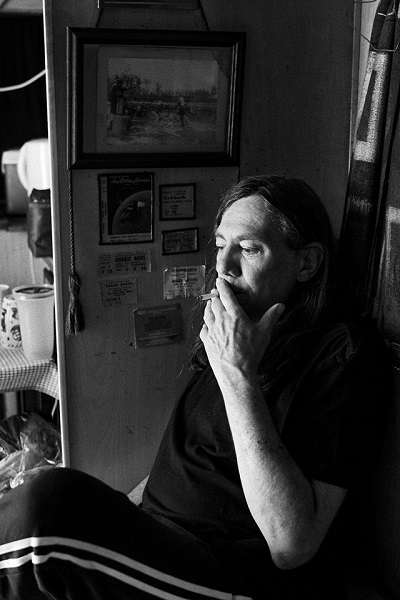 Australian underground music's most influential producer, Tony Cohen, has died.
Tony's brother Martin announced his passing in a Facebook post yesterday: "Just arrived home to learn that my only sibling, my older brother Tony Cohen, passed away peacefully in Dandenong Hospital this afternoon. He turned 60 in June this year.
"Tony was a legend of Australian music shaping the industry and many of the best artists to come out of Australia including Nick Cave and the Cruel Sea," he wrote.
"He won three ARIA's in the 1990's for producing and engineering and was featured on several documentaries on the history of Australian music including 'Its a Long Way to The Top'.
"Tony lived a hard life with drugs and alcohol playing a big part of his professional career. He did give them up many years ago but always knew that he would eventually pay for his 'sins'.
"As brothers we were like chalk and cheese. But, I loved him and fully respect what he achieved in his career. He was technically brilliant, but also a caring, big-hearted man. He sometimes frustrated me belong belief, but I will miss him for the rest of my days."
Cohen's production credits read like a Who's Who of Australian music in the 1980s and '90s. They include Nick Cave and the Bad Seeds, The Boys Next Door, The Birthday Party, The Cruel Sea, Beasts of Bourbon, TISM, Dave Graney and the Coral Snakes, Sacred Cowboys, Models, The Ferrets, The Johnnys, Supernaught, Kim Salmon and the Surrealists, The Moodists, Pel Mel, The Go-Betweens, The Saints, Spencer P Jones, The Devastations and Cold Chisel.
At the ARIA Music Awards of 1994 Cohen won Producer of the Year for The Cruel Sea's album, The "Honeymoon Is Over" (May 1993) and at the 1995 ceremony he won Producer of the Year and Engineer of the Year.
Tributes have started rolling in from all around the world. Ex-Birthday Party drummer Phil Calvert posted: "I hope there is a giant console in heaven with all the outboard gear he could ever wish for. Maybe the big cheque is there too? See ya later, 'Tone Control'."
Spencer P Jones and The Escape Committee wrote on their Facebook page: "Lost for words after hearing about the shock loss of our good friend Tony Cohen. My sincerest condolences to all Tony's family at this sad time."
Spencer recorded with Tony Cohen last year, joining Kid "Congo" Powers and his band in the studio while they were on their recent Australian tour.
Cruel Sea bassist Ken Gormley said: "I'll always remember Tony… in the studio, raving with mad yarns, crapping on about hilarious stupid shit, or swearing like a filthy pirate. And amid the chaos, coming up with genius mixes. The Cruel Sea owe so much of our success to his inspired vision of our wonderful trilogy together.
"He was funny and sweet, complex, super intelligent, irreverent, totally maddening and just brilliant. And gone too soon. We'll all miss him."
Melbourne music identity Julian Wu: "Very sad to hear about Tony Cohen leaving us today. During the '90s he was my neighbour and we used to catch up for regularly for a drink or a coffee at one of the local bars or cafes in Windsor.
"As I got to know him better he was aware that I had an interest in recording, and also knew many of the people he worked with, so eventually he started to invite me along to sit in on some of his sessions he was working on.
"As a result of this I got to experience many formative musical experiences, and was privileged to be present at many significant moments in Australian Rock history, sitting in on the recordings for classic records like "Night of the Wolverine", "The Low Road", "The Honeymoon is Over", "Live Seeds", and "Sin Factory". It was fascinating to see how he worked, starting with the raw tracks and crafting them into a glistening dancings soundscape with the Cruel Sea, or an crashing wall of sound with the Beasts of Bourbon.
"He was a really warm, person, and had so many great stories about working with everyone from the Birthday Party to Kamahl. He'll be sadly missed."
Author, broadcaster, historian and friend Dale Blair chronicled Cohen's adventures in music in a biography, "Life In a Padded Cell" which he is giving away here.