Have you heard the News? Win a deluxe single pack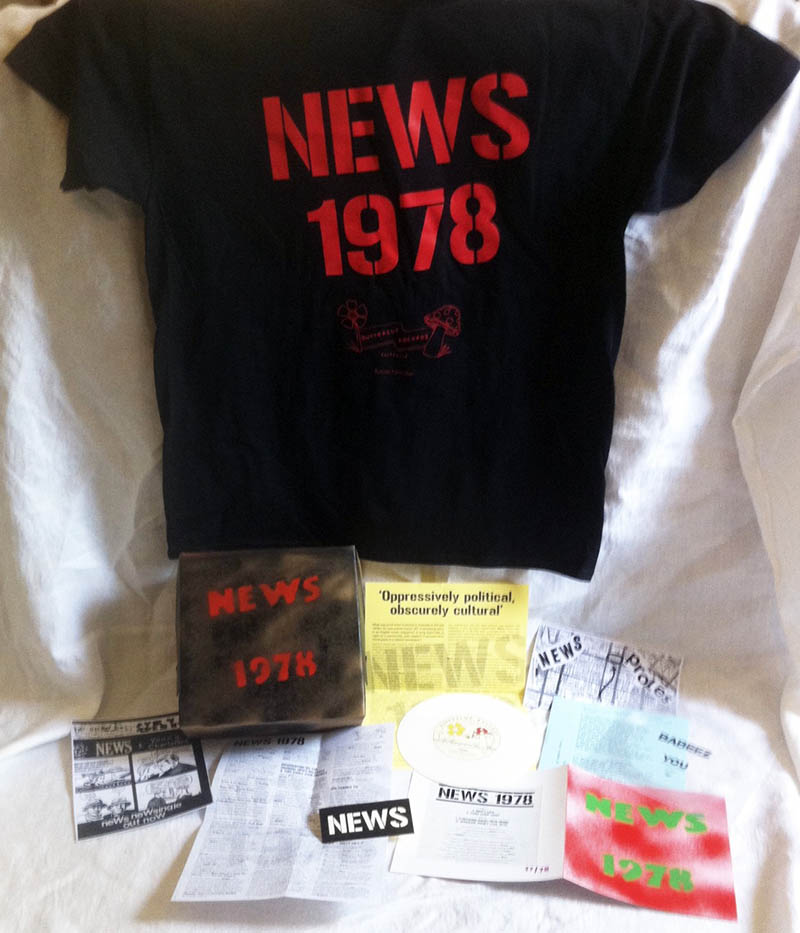 Thanks to the generous folks at Buttercup Records, it's time for another giveaway. This time the prize is a deluxe edition of the News single we reviewed a couple of days ago.
It's the Cool Cardboard "Cake Box" edition with pull up lid. It includes all the paper inserts, a sticker, flexi-disc of an unreleased News song and a wild T-shirt (black with bold red print.) And the actual 45, this time in white in a special run of just 78 copies. The single - a re-issue of the 1978 "Dirty Lies"/"Chop Chop Chop" seven-inch with two extra tracks on the B side - comes in a hand-sprayed paper sleeve.
Babeez (later to be known as News) were one of Melbourne's finest and first punk bands and were contemporaries of The Boys Next Door and The Reals. More info here.
To win this magnificent prize, simply email us here and state the name of one member of Babeez or News. (For clues, see the link in the previous paragraph.) Include your mailing address and shirt size in your email. Good luck and get cracking. These singles won't last long. If you can't bear to wait, buy a News single here.
Tags: buttercup records, babeez, news, giveaway