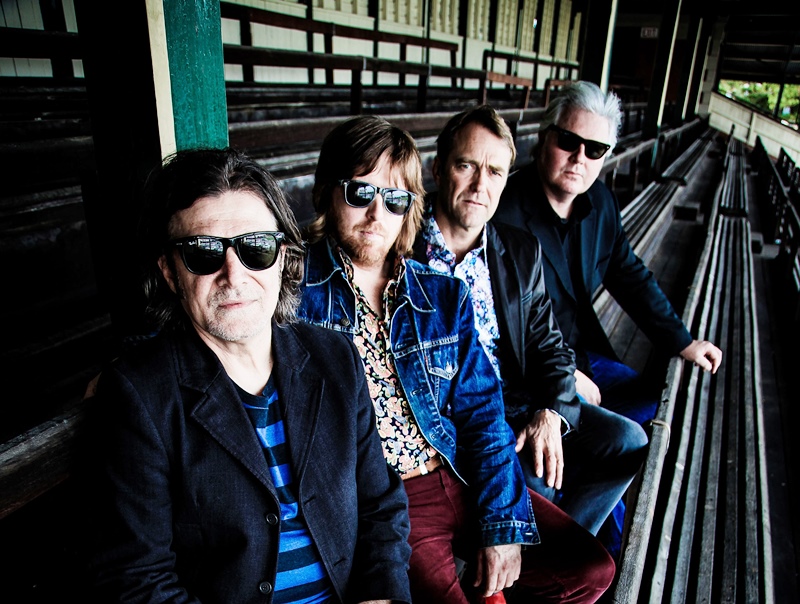 The Stems: Four-fiths of the 2017 touring version. That'd be Dom Mariani, Ash naylor, Dave Shaw and Julian Matthews
Is it really 30 years since The Stems released their classic debut album "At First Sight Violets are Blue"? It is and to mark the occasion, The Stems are embarking on an Australian tour in November.
Original members Dom Mariani, Julian Matthews and Dave Shaw will be joined by Ashley Naylor (Even / RocKwiz OrKestra) and Davey Lane (You Am I) to perform the album in full.