The Undertones go chasing Teenage Kicks in Australia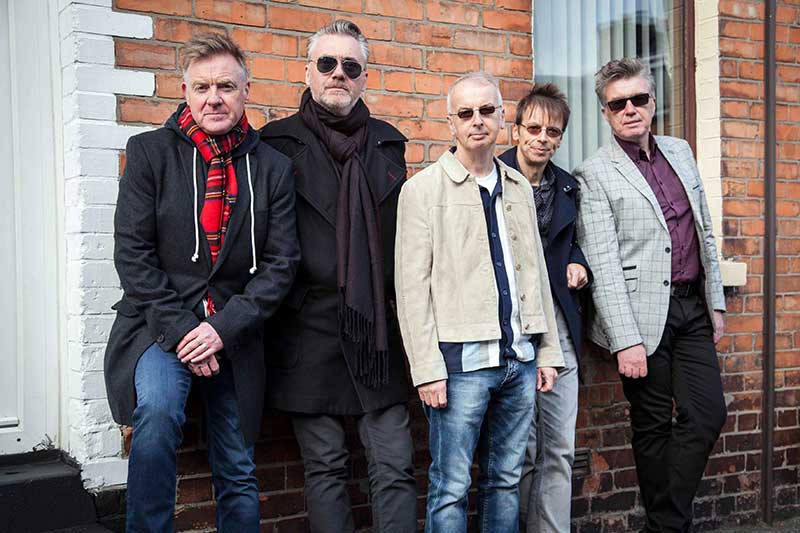 Legendary first wave Irish punks The Undertones will make their live Australian debut this July.
The Undertones earned seven top 40 UK singles and three top 20 UK albums between 1978 and 1981. Their debut single "Teenage Kicks" was influential English DJ John Peel''s favourite single of all time.


Formed whilst teenagers in Derry, Ireland in 1975 and taking shape mid-76 following a diet of the Ramones, Nuggets-style garage bands and the emerging UK punk scene, The Undertones - much like the Buzzcocks - churned out two minute punk / pop classics about girls, petty jealousies, spotty neuroses and chocolate. They included "Teenage Kicks", "My Perfect Cousin", "Get Over You", "You''ve Got My Number", "Here Comes The Summe", "Jimmy Jimmy" and loads more over four brilliant albums, before disbanding in 1983.

Members of The Undertones would go onto varying degrees of success (That Petrol Emotion, solo careers) before reforming in 1999; new singer Paul McLoone joining original members - guitarist and chief-songwriter John O'Neil, his brother Damien (guitar), bassist Michael Bradley and drummer Billy Doherty - headlining shows across the UK and Europe, appearing at the Glastonbury Festival in 2005, releasing two new albums - "Get What You Need" (2003) and "Dig Yourself Deep" (2007) - plus "Teenage Kicks (A Best Of)" and a top 30 chart hit on release in 2003.

Tickets for all shows on-sale Friday, March 3 from feelpresents.com

FEEL PRESENTS...
THE UNDERTONES AUSTRALIAN TOUR 2017
Tickets on-sale Friday 3rd March 2017, 9AM AEDT

Friday 7th July 2017
Brisbane, The Triffid
Tickets $63.00 + bf

Saturday 8th July 2017
Sydney, The Metro Theatre
Tickets $73.55 (includes booking fee and inside charges - some handling fees may apply)

Sunday 9th July 2017
Adelaide, The Gov
Tickets $60.00 + bf

Friday 14th: July 2017
Melbourne, Corner Hotel
Tickets $66.00 + bf

Saturday 15th July 2017
Perth, Rosemount Hotel
Tickets $63.00 + bf
Tags: tour, australian, the undertones