Thirteen is lucky for some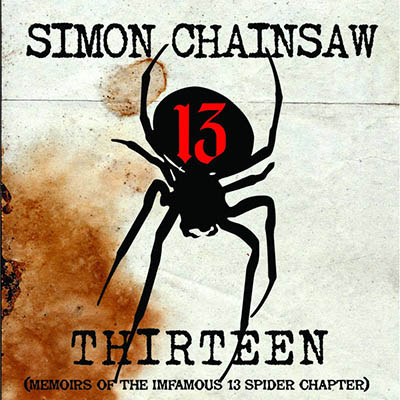 The Simon Chainsaw contest has closed and the winners have been randomly selected.
Most of you had no problem picking Vanilla Chainsaws as Simon's 1980s-90s band (although Greg Brady Overdrive and the Chainsaw Men got look-ins as well.)
The following Barflies have won the latest Simon Chainsaw album "Thirteen" plus a copy of the SC/TC (Simon Chainsaw/Tony Curenti) CD single:
Luke Di Salvia (Leeton, NSW)
Mark Davidson (Mount Coolum, QLD)
Declan Hart (Somewhere in Australia)
Andy Wallace (Ettalong, NSW)
Jay Chittenden (Durham, Connecticut, USA).
Congratulations to the winners. The rest of you can find the new album here.