Thurston Howlers are back to headline Tiki Safari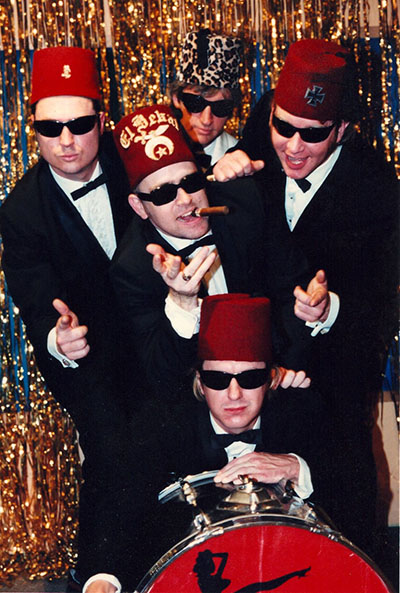 Sydney's cocktail-sipping frat rock kings, Thurston Howlers, are back from oblivion to headline this year's Tiki Safari.
The event is billed as "a supersonic eruption" that's going to rock Marrickville's Factory Theatre and raise more heat than Kilauea lava on Saturday, October 13.
Thurston Howlers were garage rock staples on the Sydney scene in the mid 1990s. After 20 years away, they'll be joined by an eclectic cast:

Last year's explosive act, Pacific Dreamz Polynesian Dance Group, will deliver another mesmerising performance of island dance and drums. Rosa Maria brings a splash of garage, a hint of surf, a measure of psych and a dash of blues.
Pat Capocci is an international festival favourite, a superstar of the rockabilly scene who is guaranteed to deliver a rock'n'roll spectacular. The Hellcat III are a tumultuous trio that promise to raise the roof and get this party started with their exciting blend of traditional surf guitar and neo rockabilly.
Los Monaros will drive you to a tantalising tropical zone with their cool grindhouse surf beats.
.
DJs Jay Katz, Rod Almighty and Andy Travers will keep the afternoon and evening moving. There will be food, merchandise, clothing, collectables and rum and the doors open at 3pm. Tickets are $35 in advance here and $40 on the door.