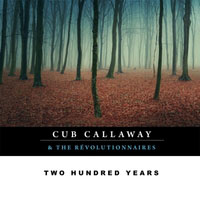 Want the short version? A collection of veteran, all-star Australian underground luminaries (and one bankable Hollywood star) make a thought-provoking and at times surprising album, packed full of solid songs.
You deserve better than that, and so does "Two Hundred Years". So try this: Playing "Two Hundred Years" is like digging through an attic full of relics and finding things you remember, and things you never found the first time.
Mainman Bruce "Cub" Callaway should require no introduction but a few of you may have been sleeping, so here goes: He's a former member of The Saints (post-Ed) who toured Australia extensively in the early '80s with The Bard, Bailey, and his merry men.