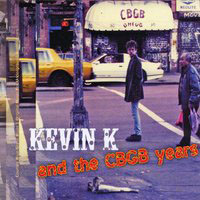 CBGB is, of course, no more. It's a designer clothing store run by Detroit old boy John Varvatos.
At this point, permit me a personal aside.
No matter how many times the new owner's rock and roll cred and commitment to "tastefully" preserving elements of the old club on The Bowery are thrown at me, I can't come to terms with this particular march of progress.
My own CBGB experiences may have only been as a beer-swilling tourist living vicariously through the sounds of those on-stage, but turning a rock and roll hovel into a shop selling $300 T-shirts will only get you so far.