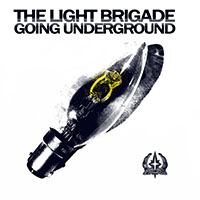 Rock and roll's fascination with the doomed is a story well told. From the members of the 27 Club of Janis and Jim to Johnny Thunders, Amy Winehouse and beyond, it's a love affair that's been going on a very long time.
On the other hand, you don't have to die to be an occupant of Rock's Pantheon of Lost Causes. It's much larger than any physical graveyard and my mate Bob Short is a proud tenant.
It's not that "Going Underground" or its makers are going out of their way to sell no copies or that its investor (Bob) wants to finish deeply in the red side of the ledger. Not when there are more guitars to buy.
Even Bob knows that "recouping" is not another word for a re-constructed chicken enclosure. He's also a realist who knows the sweet, abrasive sounds of this collective will never grace the airwaves of a commercial radio station.