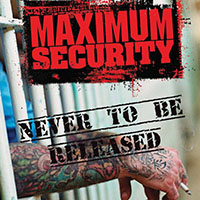 This is a clever record. Meaning: just enough thought went into its recording and production to make it special.
Two declarations up front. I know most the people involved with "Never To Be Released", so there's a slight degree of bias in their favour. Secondly, most music that passes for "punk rock" bores me shitless.
It's like the second wave of UK punk: Once the first rush of anger and spontaneity had subsided, it fell victim to fashion. Style over substance. Saying the same thing over and over got real old, real quick. Learning two chords and starting a band is fine but you need to educate yourself in what to do with them. The chords and the band, that is.