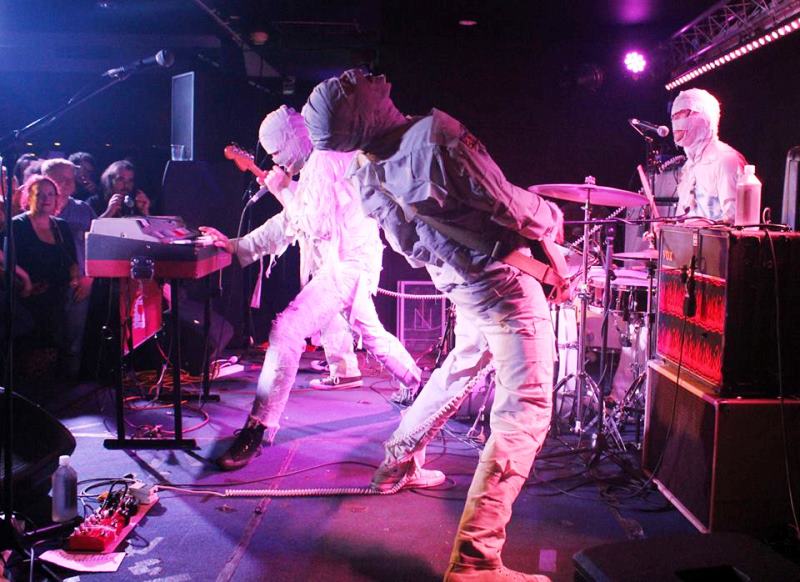 The Mummies in full flight. Shona Ross photo
The Mummies in Australia? No fucking way! Hard to believe, but true. A hit-and-run visit spanning three states in less than a week (with a stop-off in New Zealand on the way home) admittedly but a tour, nonetheless.
The Mummies were The Shit in garage rock in the late 1980s. Conceived as the ultimate anti-band by Trent Ruane (organ, vocals), Maz Kattuah (bass), Larry Winther (guitar) and Russell Quan (drums), they were a lynchpin of San Francisco's lo-fi scene. Emerging from their tomb sporadically in the '90s and '00s, they're renowned for being the band that gave the then very hip SubPop label the finger when refusal to sign was a death-wish. They have made no-frills Budget Rock an art-form.