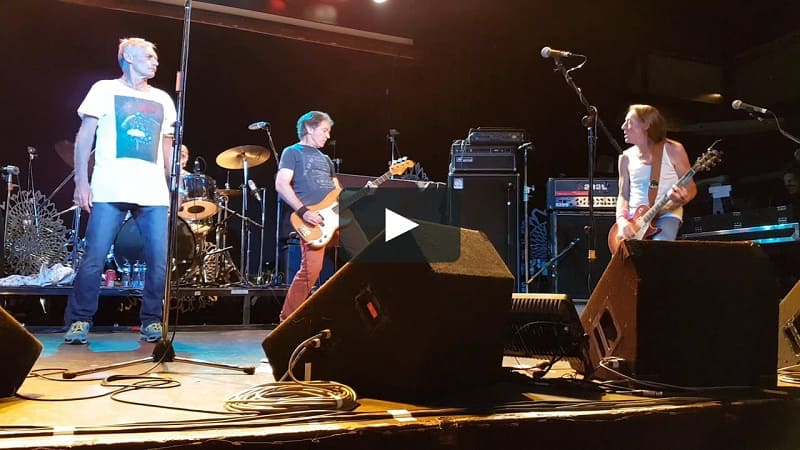 Photo from a Brett Allen video.
Damien Lovelock 1954-2019

I first caught the Celibate Rifles a few weeks after my 17th birthday in the upstairs room at the Paddo Green Hotel. They were loud, fast, made me grow long hair. I'd recently bought "But Jacques, the fish", skipped the first few classes and went into the city; got back to school with that treasure. It was a passport to a different world.
There were a lot of Rifles gigs over the years. It's remarkable now to think how damn LOUD they were in the '80s. Towering amps, double four-way PA, in an average pub or club. It was inspirational too. If they could do it...
Of course, the average teenage punter didn't know how much time and effort had already been ploughed into that band. Thirty-one years after that first gig I put thistogether. Read it, it's the key.