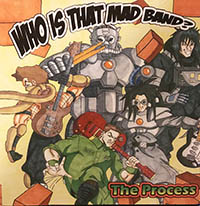 You'd be right if you said reggae doesn't get much of a look-in at the I-94 Bar. It's not that anyone's allergic to it, but rock and roll is the staple beer on tap.
You can argue that the Clash turned out their own kind of rock-reggae with mixed results, but the genre remains at the margins around much of the world - like its distant punk rock cousin.
Bob Marley introduced the wider world to reggae in the '70s but it had been entrenched in Jamaica for generations. A generation of immigrants had already spread rocksteady and ska to the UK.
The music that Marley brought to stadiums and concert halls was a few steps away from the sound that pervaded the alleys of Trenchtown. Major labels provided th bread, not Jah, and their producers rubbed the rough edges off Marley, Peter Tosh and Jimmy Cliff to make them acceptable to mass market ears.