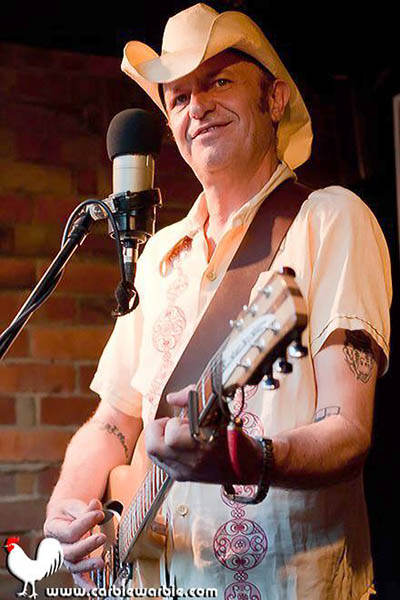 Australian musical legend Spencer P Jones has passed away in Melbourne following a long fight against cancer.
The news broke tonight with outpourinfs of grief breaking out all over social media. Spencer is survived by his wife, Angie.
A member of Beasts of Bourbon, The Johnnys, Paul Kelly and The Coloured Girls, Hell To Pay, Chris Bailey and The General Dog, Maurice Frawley and The Working Class Ringos, and Sacred Cowboys and a solo artist with 10 albums to his own name. Spencer was one of the Australian underground music scenes's leading lights.
Born in Te Awamutu, New Zealand, in 1956, Spencer moved to Melbourne in the mid-'70s and played with Cuban Heels among others before a shift to Sydney where he joined cow punks The Johnnys.
Carbie Warbie Photo