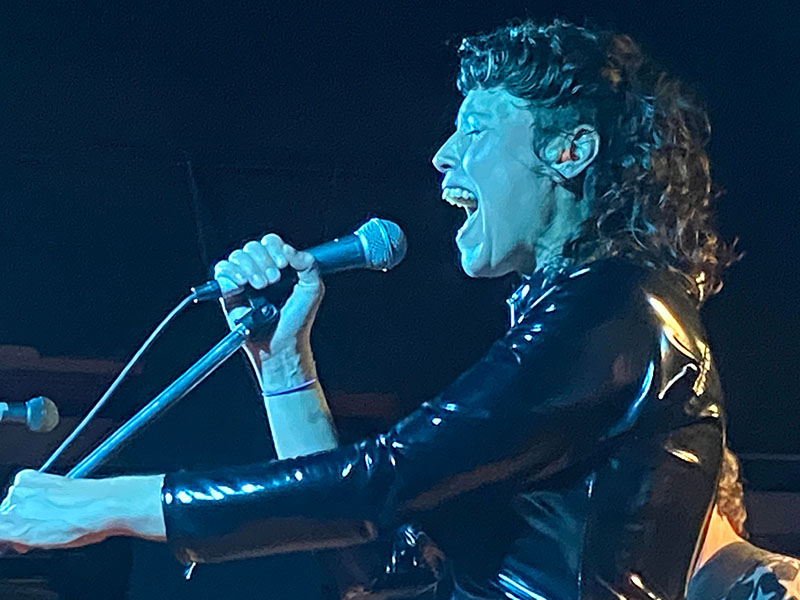 Band to watch: Rubber Necker.
Saddest thing – the loss of Sue Telfer (RIP) – Sydney's own saviour of rock and roll, this human made going out worth a lot – real conversations, good laughs, always encouraging, always supporting people she believed in. Sydney has lost a lot – a real fan that can't be replaced.
Best venue – Marrickville Bowling Club. Always warm and welcoming because of people like Heather and Billie (behind the bar), Monica at the sign-in desk and Richard Ball – the king of sound. Best stage, ever with those very cool retro ceilings.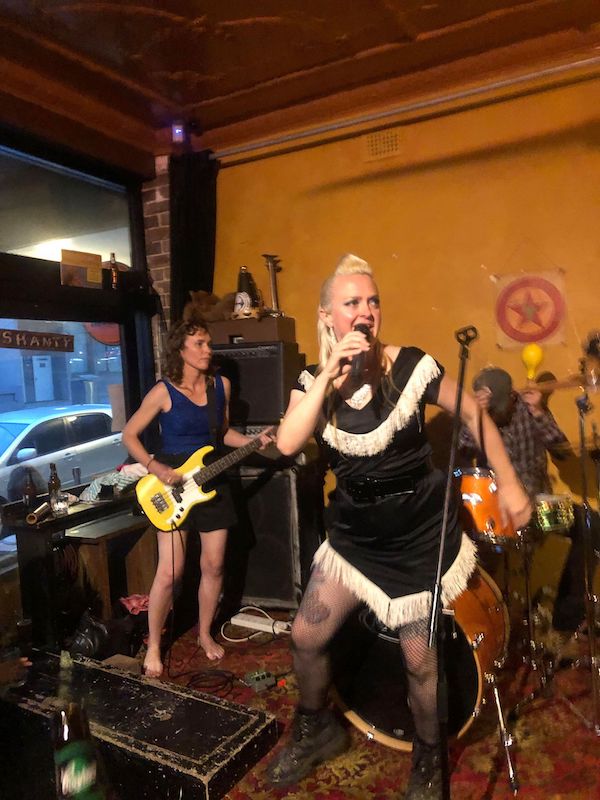 Stone Cold Fox at the Gasoline Pony.
Live gigs – I am pretty biased but who isn't.
Jan 2 – Nunchukka Superfly, White Knuckle Fever, Beijing Bikini at Moshpit
April 12 – Space Boys (Wollongong), Australis Uber Alles, Fangin Felines, oWo (single launch), Beijing Bikini
July 14 - John Davis (ex Blues Implosion), Peter Black (Hard Ons), Syntax Errror, Donna Amini, Geoff Towner at Gasoline Pony in Marrickville
September 1 – Lisa Caruso (Union Hotel)
November 30 – White Knuckle Fever (album launch), Baddies, Garry David, Rubber Necker
December 15 – Stone Cold Fox, Dirty Slutz, Syntax Error, Joseph Leonard and Dog Wonder, Piss to Eme, Sideprojects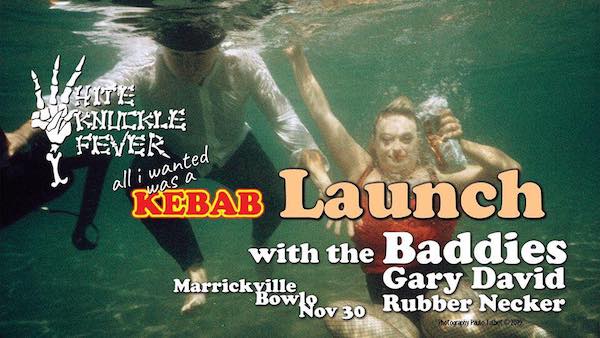 Bands to watch in 2020
Stone Cold Fox, Rubber Necker, RMM and Bin Chickens, Loose Fit, Uncle Pit.
Bob Blunt is a Sydney promoter and singer in Beijing Bikini. He's the author of "Blunt - A Biased History of Australian Rock".