Ed Kuepper goes mail order for new LP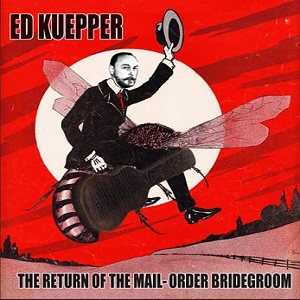 The King of Reinvention, Ed Kuepper, is at it again. The ex-Saints and sometime Laughing Clowns guitarist recorded his first truly solo album in the mid-'90s – just himself myself and a couple of acoustic guitars.
"It was called 'I was a Mail-Order Bridegroom' and it came about after my first European and North American solo tour," Kuepper says. "I'd toured lots with some very talented people but doing a solo show that actually works was something special for me.
"The first Bridegroom album was an attempt to capture the nature of those shows.
"Last year, after once again touring with some very talented musicians I decided to go out solo again ...this time on a totally by request basis.....meaning no set list and I'd just play what was requested.
"The tour went better than I expected and I wanted to capture how things had changed musically in what was essentially the same format."
The results are available on ''The Return of the Mail-Order Bridegroom'' which is being issued this month as a limited edition CD only pre-release. Pre-orders are being taken here.
Tags: saints, ed kuepper, mailorder, bridegroom, laughing, clowns