Fog of Forgiveness - Eric Mingus (Fort Evil Fruit) and The Train. Part 4 - Mark E. Smith & Ed Blaney Cog Sinister)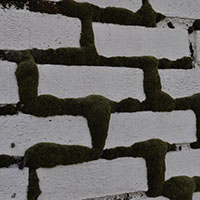 I was pondering the nature of what genuinely constitutes the avant garde. Encountered live on a good night (they weren't always good) outfits like Joy Division or the New York Dolls, would have had a considerable impact. But they still operated within the confines - sort of - of the rock'n'roll structure.
One wonders what the ordinary punter (ie, not a seeker of bonkers enlightenment) would have made of that extraordinary masterpiece, "Trout Mask Replica" much less "Sketches of Spain". However, here we have two recordings which well and truly fit the term avant garde.
First, to Eric Mingus, a man of considerable talent, who rarely seems to give interviews - probably because he keeps getting asked about his dad, Charlie (if you don't know who I mean, do some digging), which would miss the point: Eric is well and truly an extraordinary multi-instrumentalist and composer.
"The Fog of Forgiveness": the title alone resonates strongly of confusion, of wrongs and slights and deceits and misbeliefs, of fuck-ups and fucked perception. How the hell do we begin to approach forgiveness (if we ever should) is a loaded gun of a subject. Within that context, 'Fog of Forgiveness' is an album sparse beyond what I would ever expect from the man who I last saw dominate a cast of dozens as he strode the stage at the old Her Majesty's Theatre during the Adelaide Fringe Festival production of "Tommy" (in 2015). The man is - to put it mildly - impressive, and ridiculously talented.
Much of the CD is, effectively, considerations expressed on an electric guitar, occasionally interspersed with organ and the kind of vocals which don't have words. Doesn't sound like much to the I-94 Bar reader, I suppose.
But ... it is. This is one powerful animal. Not filled with barre chords and thrashing motors, no cod-macho brutality. Instead, it's a little like a series of snapshots into a human's soul, with all the awkwardness, tenderness, moody behaviour and bad language. There's no specific style, and the songs (or pieces) might initially seem unrelated, but to me it's clear there's a thematic thread (indeed, if I'm reacting right, there are several). In fact, the absence of a big band-type outfit focuses our attention on our own inner workings. Take the vocals on 'Backbone', for example. The man ain't Sade.
And thank god for it. Instead of some ghastly winsome pixie, we have the deep guts of human communication, wordless but intense. By god the man has a voice, rich, varied and intimate.
There are tracks which embrace scat (the old jazz silliness which so heavily influenced rock'n'roll) like "Spirit", but Eric filters his jazz chops through a dreadful yearning. "Man, It's Scary" - well, the title tries to downplay the track, which is deadly and unnerving, straight out of one of those horror films which had you hiding behind the sofa when you were three.
Of course, I may have all of these emotive reactions totally wrong compared to what the artist intended. But look: you like the different, the arcane, the moody, magnificent? Eric Mingus is taking jazz (if you can call it that) where it belongs - straight from the heart and its primaeval origins, through the streets and into your soul.
The Bandcamp blurb says:
The music of New York-born multi-instrumentalist Eric Mingus spans across jazz, blues, rock and poetry. Besides his solo output, he's done a wide range of session, live and collaborative work as a vocalist and bassist, with Carla Bley, Karen Mantler, Hubert Sumlin, Levon Helm, Gavin Friday and Elliott Sharp among many others. Now resident in West Cork, his recent activity includes ongoing duo projects with saxophonist Catherine Sikora and guitarist Knox Chandler. 'Fog of Forgiveness' takes his music on a new and exploratory tangent, and is unusually minimal and non-verbal. The album consists of guitar improvisations, solo voice recordings that variously recall field hollers and sound poetry, and multi-tracked, harmonic-rich vocal drone pieces. The effect throughout is primal but understated and profoundly solitary, and underpinned with a blues sensibility.
What I can add is that here is a magnificent incision into the soul; what we're gonna do about all that deep rich blood as it wells up and topples over the edge of the operating table, I cannot imagine. 'The Fog of Forgiveness' is beautiful, powerful, intent and well-balanced.
Whether you'll like 'The Fog of Forgiveness' I can't say. It's a bit like visiting another planet; if there were any comparison I could really make that would sense to me it would be later Scott Walker, but of course - this sounds absolutely nothing like that. Get it here.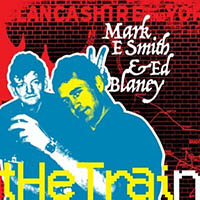 Now, this Mark E. Smith and Ed Blaney two-disc set, "The Train. Part 4".
Can't sensibly put it on vinyl as there are two 40 minute tracks here (and six in total).
No, we're not in whimsical Yes territory (talented though these musicians undoubtedly are ...), and nor are we in self-indulgent wanker territory. No, really. "The Train" (parts 3 and 4) is more like Can, or Holger Czukay, perhaps. With a dash of Faust, and ... yeah. A splash of The Fall.
So, background. Parts 1 and 2 were simply two varying versions which cropped up on 'Smith and Blaney' in 2008, featuring Ed and Mark drunkenly singing and conversing along with the sounds of trains and train announcements.
The following year, 'The Train. Part 3' came out. Just one, 40 minute song. And I don't know if you've heard it (the Voiceprint edition is long-sold out) but it's the last track on Disc 2 here. It is, simply, a cracking, bonkers, rambling old Zebedeean shaggy dog of a song, lugging you inexorably across continents and into odd sidings. I love it. You may not.
Here's an old clip what I found on Pootube.
What started out as a bit of a (raucously esoteric, perhaps) laugh between two friends in 2007 had became, as time went on, a more complex and powerful piece. Consequently, given the huge effort, the wit and the smarts Ed has put into 'Part 4', I s'pose you could say that 'Part 4' is a little like a requiem to Mark, but ... yeah, nah - really, that's an irrelevance to you, the non-Fall and MES fan.
What you need to know is that, 1) in the wake of MES's death, Cherry Red have been doing magnificent reissues in assorted formats (get 'em while you can is my advice, as the remastering is revelatory), and 2) other companies have been cashing in as, perhaps, you might expect. 3) however, while Ed Blaney's own band (Blaney https://blaney.co ) is motoring from strength to strength, 'The Train. Part 3' felt ... unfinished. And Ed found himself in a position to boldly go where no man has gone before ... thankfully there's no bloody Spock or Bones or annoying scottish engineer to buggerise everything up.
So, when you think, "Holy fizzsticks, 'Part Three' was pretty extraordinary" you begin to wonder just what the fuck goes on in Ed's mind.
Well. Disc One has "The Train" (Disorient Express mix) which will get your eyes bugged good and proper. Then there's 'The Train' (Platform 40 re-mix - full 40 minute 2018 re-mix). And this is the piece de resistance, it's the price of admission. Blaney's jammed all sorts of different elements in here - you'll recognise them. The third track is "The Train" (Dark Shunter mix). Disc Two has "The Train" (Extended Shunter mix) and "The Train" (Drum and Bass mix) - and the entire set ends, as I said earlier, by 2009's "Part" (at 40 minutes).
So, seized with curiosity, I asked Ed: WTF?
I-94 Bar: What I really want to know is why the 'Part 3', and why the utterly bonkers extra versions now? I figure you simply felt that the song didn't feel finished, and that after you'd recovered a bit from Mark's death, you realised a way forward ...
Ed Blaney: Originally it was the idea of Rob Aylin (Voiceprint / Cog Sinister) after the 1st Smith & Blaney album versions 2008/9. He just called me up out of the blue with the idea, 'How's about doing a 40 minute version?' He has these wacky great ideas, he's a great guy whom we had always respected. Mark was very fond of Rob for being there when times were hard; right up until the end Mark would always speak very highly of Rob, he was part of our gang so to speak. I remember telling Mark about the idea and we had a good laugh, Mark said "He's fucking great Rob, (laughing out loud) OK cock, this is your baby, go for it" and so I did, travelling all over on trains, trams in Blackpool, Bulgaria armed with only my mini-disc recorder, also tweaking interviews I'd done for my radio show. I had fun editing and twisting the words. I'd always kept Mark updated long the journey.
When we went into Blueprint studios doing 'The Train Part 3', there was a problem with their computer and to be honest I wasn't 100% happy, I had to compromise a bit, about 10 days after it was finished they called up and admitted I was right and there was a fault on the computer after me kicking off whilst mixing it, so yeah, after Mark's passing the opportunity came up to really finish the job. Mark had asked me (well, pretty much insisted) I work with Mike Bennett on some of our stuff, and as ever I felt his presence during the re-working of it, he's always there. Mike and I had an all-nighters round at my place to discuss and I pretty much set the boundaries of what was allowed and acceptable; prior to that night myself, Rob and Mike had a meeting and we made it clear to Mike we wanted to do something special and take it forward rather than live in the past. I only popped my head in the studio 2 or 3 times to steer it and say yes or no. Working with Mike was great, he stuck to the plan and he brought in some very talented people to work on it. Young people in particular. The end result I think did everything we set out to achieve and I'm sure Mark would have been very pleased. Typically the BBC 6 music brigade probably won't give it the attention it deserves, but to me it's a piece of fine art. A kind of homage and almost like a requiem to Mark, I don't know but when I listen to it the new full 40 minute version, it just has something special going on."
I-94 Bar: It's not just about some blokes in a train observing passengers is it?
Ed Blaney: In the true spirit of Salfordian/Manc humour it was or started out as a piss-take; I think we captured that and then it took on a semi-serious but still witty banter feel about band members - and not just the original 3 passengers ... Musically 'The Train. Part 4' CD set adds a new angle, a bit risky maybe to some, but I think it all works well and is in keeping with traditional stuff we have done over the years.
You know how some bands are brilliant for driving to, especially those motorik songs by Kraftwerk (don't lie, everyone has a favourite Kraftwerk song, that one you wish went for about another 20 minutes). "The Train. Part 4" is some kind of mad masterwork. I'm sure a lot of you will snap the dial in your haste to get it off your machine. Me?
I keep playing the bloody thing, over and over. Which induces spatial disawareness and a sensation of falling upwards and into myself, which is just a tad confusing. In other words, PLAY LOUD and OFTEN and hang onto whatever seems important.
In the time it took for me to order 'The Train. Part 4', receive it and garble what passes for my brane, I gather Ed's sold rather a lot of copies. Pester him at his Facebook page. Indeed as Ed says, it's "more about the future than the past."




- both
Tags: the fall , mark e smith, eric mingus, ed blaney, fog of forgiveness, The Train. Part 4