Adelaide's Mike Drive Show a microcosm of the changing face of music consumption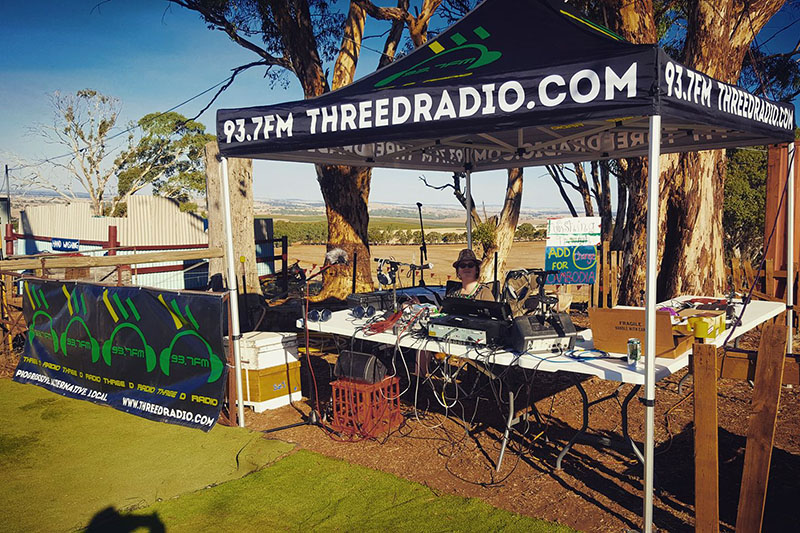 Is community radio the new face of music consumption for people who care about music? ROBERT BROKENMOUTH thinks so in this appraisal of the format, with a special focus on Adelaide station 3D Radio and its Mike Drive program.
Napster, eh? Who remembers those sites? Where - wow - you didn't have to pay for your music (if the site had it). Assorted court cases and many decades later we are stuck with several sad truths.
The first, and most obvious, is that "file sharing" and "streaming", "burning" and "ripping" are as ordinary an activity as picking the newspaper off the lawn used to be.
The difference is that theft is now so common that it's not comprehended as either theft, or wrong.
And hey. We all do it. We're all contributing to the great devaluing of all the things which made our culture great: music, art, dance, photography … it's all just 'product', unless the product might cause customers to be offended, in which case it's ignored. Here's an example: there's a lot of The Residents on Spotify, but one LP in particular is absent. "Third Reich'n'Roll". In other words, Spotify treat music and culture like a product in the most base sense.
Today, instead of writing away to order music on the off-chance it might be good, with a potential four week turn-around, those who wish to appear superior at parties only have to tiddle about on the net to hear a few seconds, and voila! instant top!
Interestingly, radio stations are appearing on Spotify, which makes one aware, increasingly, that it is not so much that all that shit is 'out there', but that it's the knowledgeable selection which raises the bar. People are, when you get right down to it, lazy bastards in general. If they ever realise that the mainstream radio and TV things are shit, the they want an alternative.
They don't want to look very far. Internet TV is the new youtube, I gather, and as for music, quite frankly your local fashion shop has no idea. You won't get the cool sounds at your local cafe either. They have no clue; it's just stuff to put on while people drink a coffee which allows them to kid themselves they're unique.
Everyone who's anyone in r'nr' knows about Northern Radio's Tuesday night show "The Devil's Jukebox" in Sydney. It's not just the selection with this show, of course, it's the runaway banter between The Rockabilly Rhino, Lord Lucifer and Andy Doc Temple Ellard which makes you pull out your dancing shoes; it's testament to their skill as programmers that they have a niche area and they constantly expose us to new and exciting music. Listen here. 2NSB 99.3 FM.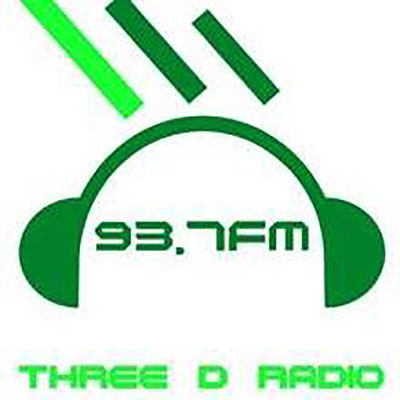 But that's for Sydneysiders. And I'm in Adelaide. There are a couple of radio shows I listen to on occasion, and one is Mike Drive, on 3D. Like Northern Radio, 3D stream live and it's easy enough. No two shows are alike. Which is good. Originally hosted by two Mikes, it's now hosted by one and, ever so often, a chap called Paul Slater.
Paul is the bugger who demonstrated to me that the world is a lot bigger than my backyard, culturally speaking, and aside from being a film buff of the highest order, he's also a Japanophile and Francophile and can utter phrases in both languages which would make a bikie blush (before they cut your hands off). Visiting Paul is like discovering music, film and literature for the first time. Every time you visit, there's more fantastic stuff you've never heard of.
So, in between driving around like a maniac and visiting Paul and Sal and Dee Dee the Mastiff-Great Dane cross (imagine a barrel with stick legs and a huge lab head skittering across the floor toward you; yes, Dee Dee really is that elegant and initially terrifying), I managed to hear Mike Drive featuring Paul, the original hilltop hood.
I got there early to hear the end of the last program, and the usual modern squeaky "female" voices and lyric-heavy junk which frankly doesn't mean much - and is it me or has this shit been around forever? So limiting.
Anyway. Paul selected the tracks; the first track bashed through the drivel. Ever heard of Marble Sheep? Nope, me either. Tokyo band apparently. (Don't worry, you'll encounter this a lot with Paul. "Never heard of them' isn't something you say. What you say - inevitably - is 'christ almighty, who's that?!")
Then Puffy. One of the best "all-girl" bands you'll hear. Super pop, super rock, lots of musical references right across the punk canon. This one - good golly miss molly… there aren't that many Christmas songs that work. But this one does.
From guitar pop to an outfit called Heldon, doing a chittering electronic cover of "The Model" which still manages to have that air of menace and grace. The Glam Stars' version of a Bowie song squelches on immediately after, and … OK. Just listen to it, OK? That synth solo… dear god.
The broken glam sound continues - oddly - with the Lizard Train's off-kilter 'Gotta Have It', not one of their usual tunes at all, but fits perfectly with the now-established trajectory and themes Paul's showing us. Bloodloss 'Smell Machine', from the period just before they left for the USA via Lubricated Goat, is classic off-kilter (that phrase again) threatening stoned fuckwit Adelaide rock. We're good at it. Great to hear Renestair yowling away and Bland gutting out the lyrics again.
If you haven't figured it out already, that's six bands you now need to get into your collection. And the rest of the show is more of the same.
Alas poor visacard, we knew it well. Next?
Los Ws. Nope, no idea. But wow.
And at this point, I'll leave you. I don't need to explain this any further. You're either interested, or you're not. Music is a vast world of wonder, and it's only a few DJs who understand that, who have that passion and keep it past their twenties.
This is the key to how Paul programs. Difference, variety, the joy of music and … you know what? Fuck Spotify.
If you haven't turned off in horror because everything is so different - a common response to decent radio, I've found - then you're in for a hell of a ride on the Mike Drive.
Get onto 3D, they stream; in particular, harass Mike Drive (on FB) to force Paul into doing joint programming once a week.
Here's the setlist. Fantastic selection. Hire Paul Slater for your next party; bring him to your house, feed him, water him and stuff him in the spare bedroom at 4am.
You'll be gobsmacked.
1) Marble Sheep & the Run-Down Sun's Children - Ancient Wind - S/T
2) Puffy - R.G.W. - CD Single
3) Heldon - The Model
4) Glam Stars - Boys Keep Swinging - 7"
5) Lizard Train - Gotta Have It - Inertia
6) Bloodloss - Smell Machine - 7"
7) Los VVs - Six - EP2
8) Mary Bell - Empty Puppet - S/T
9) The Liminanas - AF3458 - Crystal Anis
10) Kleenex - Beri-Beri - 7" EP
11) Metal Urbain - Paris Marquis - 7"
12) Thee Michelle Gun Elephant - Boogie - Chicken Zombies
13) Thee Michelle Gun Elephant - I've Never Been You (Jesus Time) - Chicken Zombies
14) The Sweet Release of Death - The End - S/T
15) The Sunday Reeds - Drowning In My Love
16) C.C.C.C. - Reticular Formation - Cosmic Coincidence Control Center
17) Kaelen Mikla - Glimmer og Aska - Glimmer & Aska
18) Jambinai - They Keep Silence - A Hermitage
19) The Bad Poets - The Walking Song - 5MMM Archives
20) Demis Roussos - Who Gives a Fuck - Demis
Mike Drive airs from 5-6.30pm (ADST) on Mondays on 3D here.

Tags: radio 3D, robert brokenmouth, mike drive show, community radio