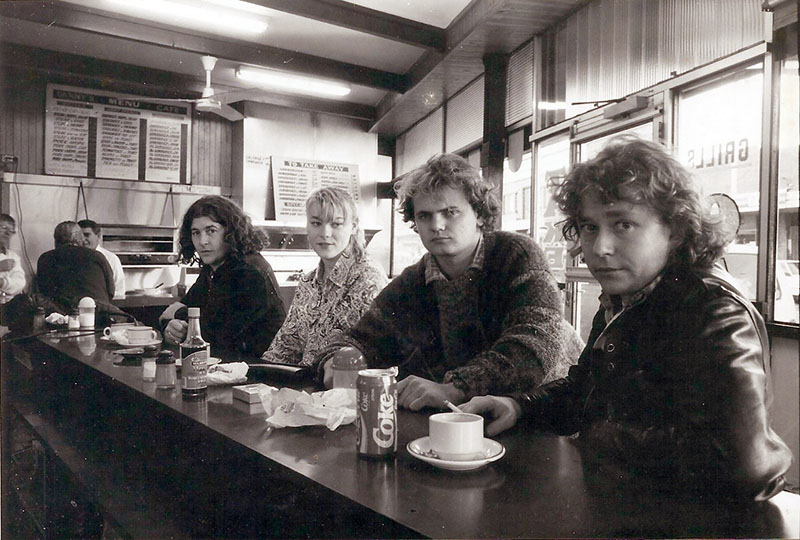 T Bones at Danny Hamburgers in 1990: Charlie Wilde, Helen Cattanach, Andrew Pupillo and Rob Lastdrager.
Bring on 2022 after a surreal 262 days in lockdown here in Melbourne. We all did a lot of daydreaming and walking the hood waiting for cocktail hour. Here are a few highlights that got me through in no particular order.
1. T Bones Greatest Hits 1991
Our 30th Year anniversary. Recorded at Sing Sing in Melbourne by Mark Smith in a couple of days. I was worried at the time after having four wisdom teeth removed days before the recording, I needn't have been. Still has great R&R energy. Would've been cool to do a 30th reunion show in 2021. C'est la vie.