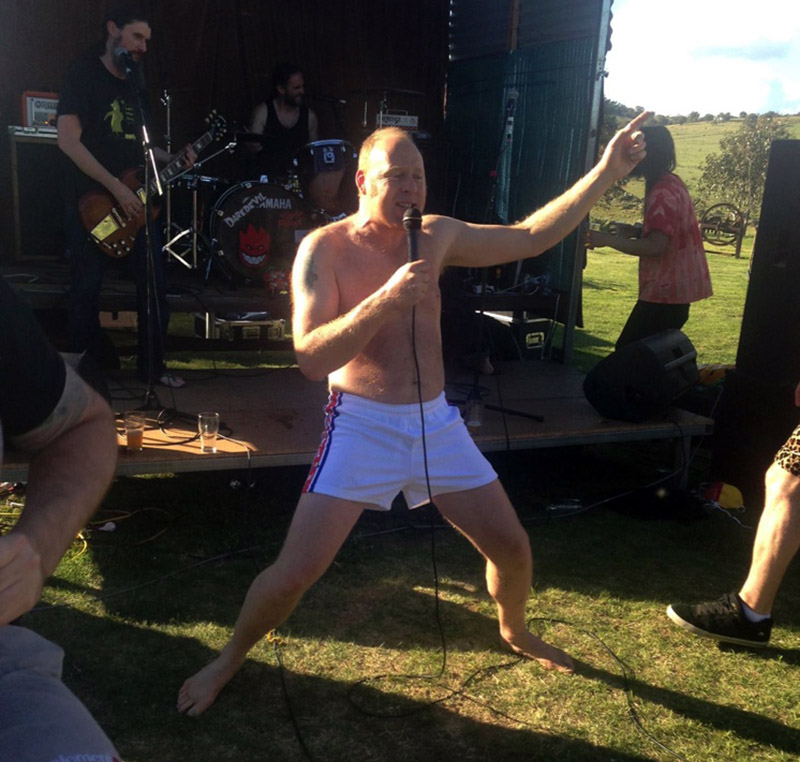 Let's face it, rock'n'roll is absolutely and completely stupid and ridiculous. That's why I love it. And the more stupid and ridiculous it is, the more I like it.
Gimme some lycra clad idiot climbing up a speaker stack screaming about how rock'n'roll they are, or some sweaty Hornbag dancing on a bar carrying on about kebabs and chlymydia (Hi Celia) and I'm in heaven.
Sure I like serious bands, but jeez they've gotta be very very fucken good to cut the mustard..... or the cheese. A good bit of cheese with rock'n'roll is also a very good thing.
I can't go past a dumb and ridiculous band even if they are a bunch of talentless losers. Just as long as they rock and make me giggle. Bonus points awarded for juvenile toilet humour because that's the best kind of humour.
I just want to be entertained, and I want to have fun.