Ex-Pistol locked and loaded for Australia-NZ shows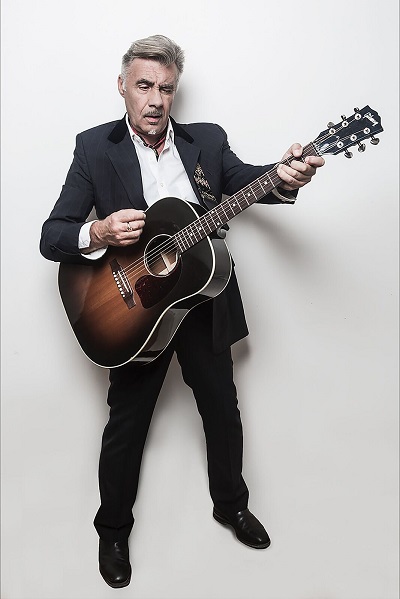 Founding member of The Sex Pistols and Rich Kids and writer of hits "Pretty Vacant" and "God Save The Queen", Glen Matlock is a musical legend and raconteur extraordinaire.
You'll see for yourself when he and his band hit Australasian shores in November, celebrating the 40th anniversary of "Never Mind The Bollocks".
Matlock will be conducting exclusive Q&A's and playing Pistols classics and choice cuts of his own.
Matlock departed the Pistols as they hit their peak, leaving the way open for Sid Vicious to join. His next band, the Rich Kids, put out an influential album of the late '70s, "Ghosts Of Princes In Towers".
He worked with Iggy Pop during the '80s and emerged as a solo artist in the '90s with albums like "Who's He Think He Is When He's At Home?" Invigorated in the wake of the Pistols' reunions, Matlock has continued to record and play extensively.
Glen Matlock Australian Tour
Friday 10th November 2017
Prince of Wales Hotel, Brisbane QLD
Tix here
Saturday 11th November 2017
Airlie Beach Festival of Music, Airlie Beach QLD
Tix here
Sunday 12th November 2017
Coolangatta Hotel, Gold Coast QLD
Tix here
Wednesday 15th November 2017
Lizotte's, Newcastle NSW
Tix here
Thursday 16th November 2017
Lansdowne Hotel, Sydney NSW
Tix here
Friday 17th November 2017
Enigma Bar, Adelaide SA
Tix here
Tags: sex pistols, tour, glen matlock, australian, new zealand, rich kids