Get a Hard-On for vinyl at these shows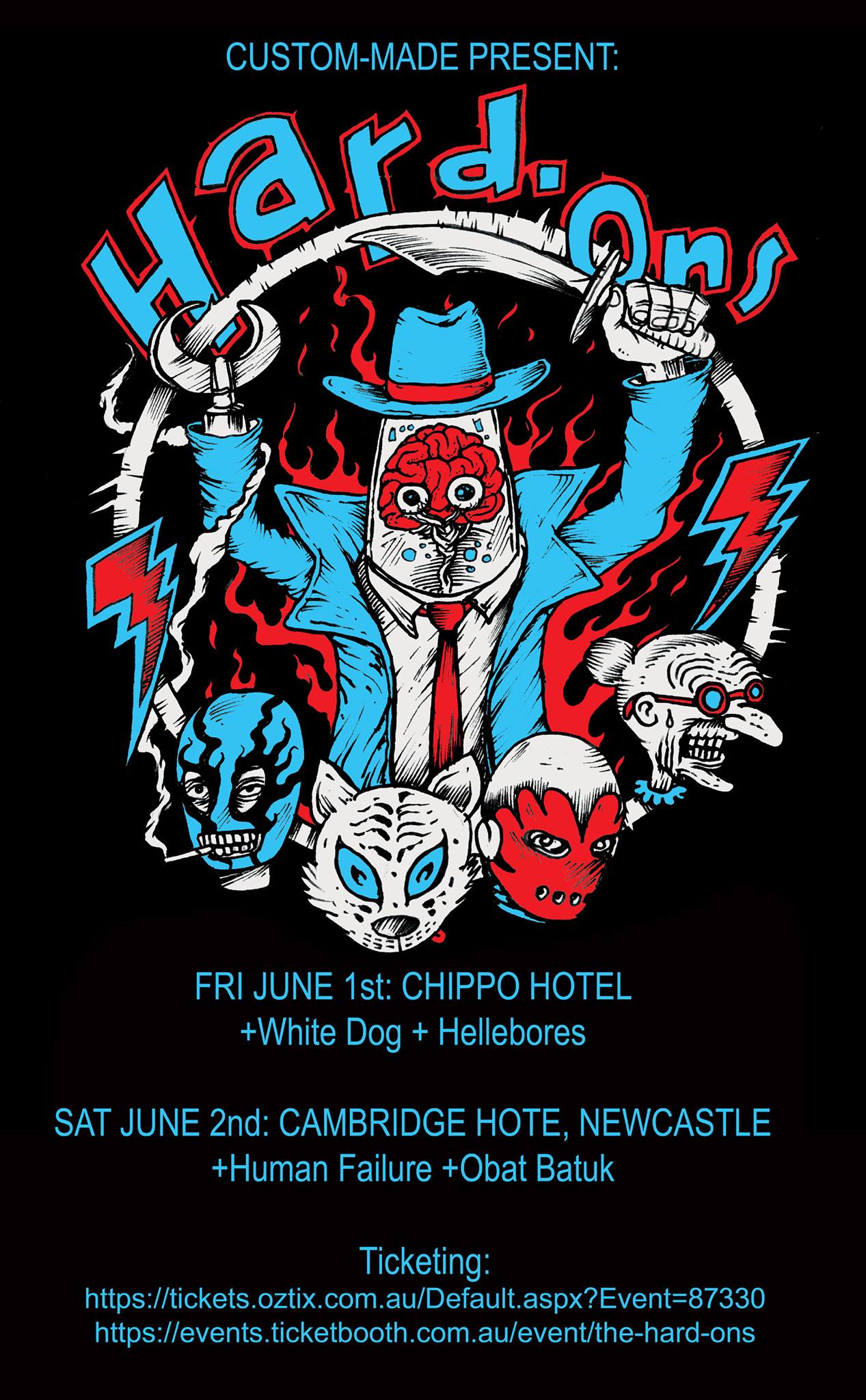 The Hard-Ons are vinyl fans. They believe, like many others who are a bit greyer, that vinyl records that were released before the digital age tell fascinating stories about the song/artist/record label, that streaming and MP3s can't quite relay.
The band is playing two shows this month that celebrate vinyl. The big news is that the first 120 punters to arrive at the June 1 show at the Chippendale Hotel in Sydney and the June 2 gig at the Cambridge Hotel in Newcastle will receive a discretely brown paper-bagged seven-inch single from the personal collection of the band members
Says Ray Ahn: "There are 240 random records culled from our personal collections and the like. Some are GREAT. Some are good. Some are OK. Some are pretty shithouse. All are from another time and place, there will be records from 50's, 60's, 70's 80's. In addition, three mega-rare Hard-Ons records that are probably worth a fair amount from the HARD-ONS' archive will be up for grabs to six lucky punters."
The band promises loads of Hard-Ons seven-inch records will be on sale at the merch table as well, including some long deleted rarities.
FRI 1 JUNE: CHIPPO HOTEL with WHITE DOG + HELLEBORES
SAT 2 JUNE: CAMBRIDGE Hotel NEWCASTLE + Human Failure + Obat Batuk
And later this month, the Hard-Ons hit Europe again:
Hard-Ons in Europe
JUNE
France
20 - TBA
21 – La Rochelle
22 - Clisson, Hellfest
24 - Orleans, Blue Devil
Germany
25 - Essen, Don't Panic
26 - Osnabrück, Bastard Club
27 - Hamburg, Port Klang
28 - Berlin, music & peace
Finland
29 – Tampere
Tags: hard-ons, ray ahn, vinyl, europe tour