Grab yourself some Pussy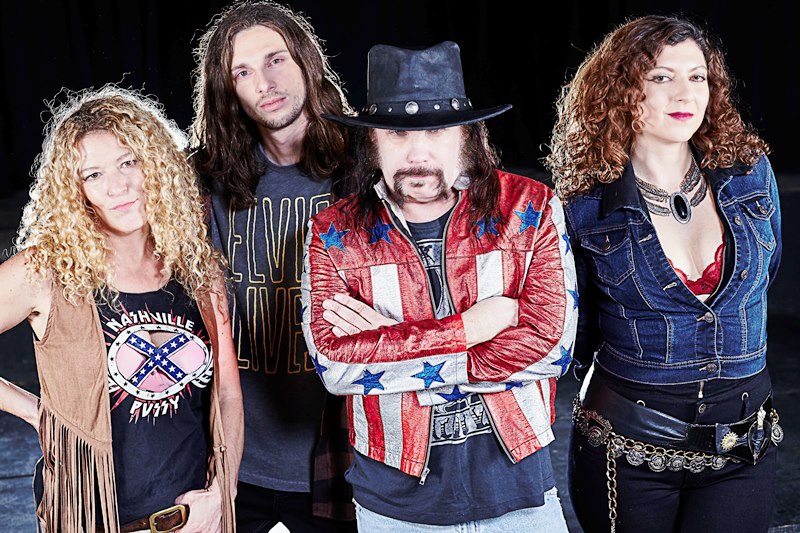 The touring news just keeps coming. Atlanta's Nashville Pussy is set to blaze a trail through Australia and New Zealand in May 2017.

Defying any fixed genre, Nashville Pussy are a cowpunk, hard rock and psychobilly monster smeared with whisky soaked sleaze. The band's lyrical themes mostly revolve around sex, drugs, drinking, fighting, and rock 'n' roll.
Although fiercely independent, they've earned industry acclaim for their incendiary high-octane live shows.
NASHVILLE PUSSY AUSTRALIAN TOUR 2017
Tickets on-sale Wednesday 8th February 2017, 9AM AEDT
May 4 - Whammy Bar, Auckland NZ
Tix here
Friday 5th May 2017
May 5 - Valhalla Tavern, Wellington NZ
Tix here
May 6 - Negative Waves Festival
Barwon Club, Geelong VIC
with Brant Bjork, The Peep Tempel, Batpiss, Zeahorse & more
Tix here
May 9 - The Gov, Adelaide SA
(with Brant Bjork - CHANGE OF DATE)
Tix here

May 10 - Northcote Social Club, Melbourne VIC
Tix here
May 12 - Bald Faced Stag, Sydney NSW
Tix here
May 13 - Crow Bar, Brisbane QLD
Tix here
Tags: tour, australian, new zealand, nashville pussy