October date shift for Died Pretty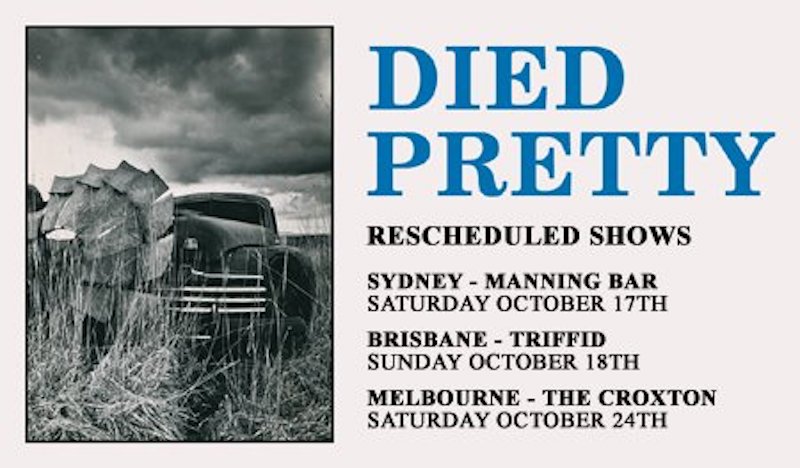 The bad and unavoidable news is that Died Pretty has joined the ever growing list of bands impacted by Coronavirus. The good news is that the band has re-scheduled all but one of the four shows for later in the year. The Perth gig unfortunately cannot be re-booked due to member availability, so has been cancelled.
If you have bought tickets, Oztix will email you soon with your option to accept the new date or request a refund. Perth ticket holders will simply be offered a refund. Any tickets that are refunded for the sold out Croxton and Manning Bar shows will be made available for resale via Oztix.
Sydney - Manning Bar - rescheduled for Saturday Oct 17th
Brisbane - Triffid - rescheduled for Sunday Oct 18th
Melbourne – The Croxton - rescheduled for Saturday Oct 24th
Tags: died pretty, 2020