Popboomerang caravan reaches Sydney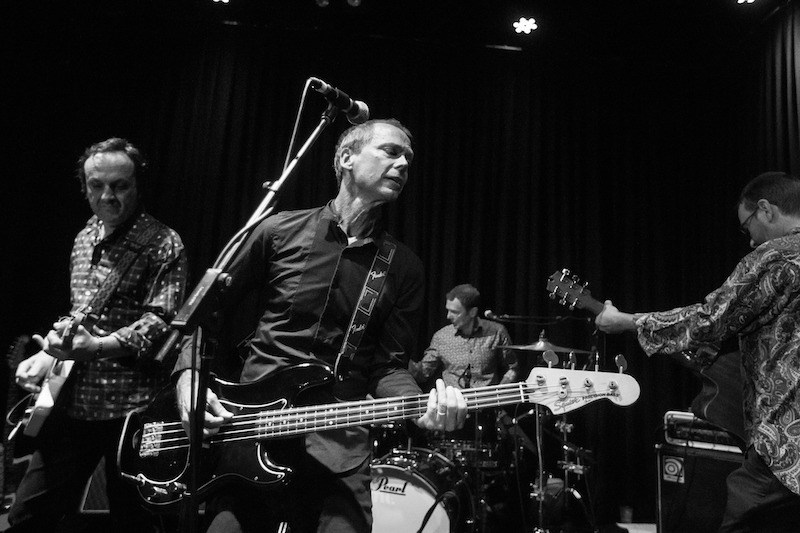 You might have read our recent rave about the latest "Shake Yer Popboomerang" compilation. It was recently launched in Melbourne and Brisbane. Now it's Sydney's turn.
Ups and Downs (pictured above), Halfway and The Arial Maps will do the honours at Marrickville Bowling Club on February 29. Tickets are on sale here.
"Shake Yer Popboomerang 3" is the latest in a series of compilation albums released on the Popboomerang Records label to document and celebrate the finest melodic pop, jangle, folk and rock music in the Australian scene. The label was founded by Scott Thurling in 2002 and has released more than 80 recordings.
Featuring familiar names such as Halfway, Ups and Downs, Hoolahan, Screamfeeder, Nic Dalton, Bryan Estepa and Even, the 37-track compilation also celebrates a raft of lesser known but equally impressive acts, making the document a perfect opportunity for new musical discoveries.
Ups and Downs need no introduction. Formed in Brisbane in 1983, they released a couple of singles before relocating to Sydney where they built up a strong following with their jangly, power pop, drawing comparisons to the sound of The Church and US bands such as The Feelies and R.E.M. With a sound defined by their soaring two-part sibling harmonies, orchestrated twin lead guitars, cascading rhythms and Cure-like bass, lines they were a shining light in the '80s independent music scene. Their new single (a Humingbirds cover) is reviewed here.
Brisbane's Halfway are stalwarts of the Australian music scene, receiving critical acclaim across an 19-year career encompassing six studio albums. From their origins in 2000 as a roots rock band, they've developed their style and songs into cinematic soundscapes, lush with pedal steel, densely layered guitars and driving rhythms.
The Aerial Maps formed in early 2008, influenced by the bright landscapes and long distances of Australia, of the like described by bands such as the Triffids, the Go-Betweens, Midnight Oil, the sparser work of Not Drowning Waving and the Necks, and also the folk sensibility of the lyrics of Mick Thomas.
Based around the songs of Adam Gibson, they're a group who explore the darker reaches of the country's psyche, the often desperate lives lived beneath the hot sun and on the edges of the wide open roads through narrative and song. The current lineup of the band is Adam Gibson, Alannah Russack, Simon Gibson, Peter Fenton and Mark Hyland.
Tags: ups and downs, popboomerang, shake yer popboomerang, the arial maps, halfway, marrickvile