"Revolutionary Action" to trace Scott Morgan's post-SRB years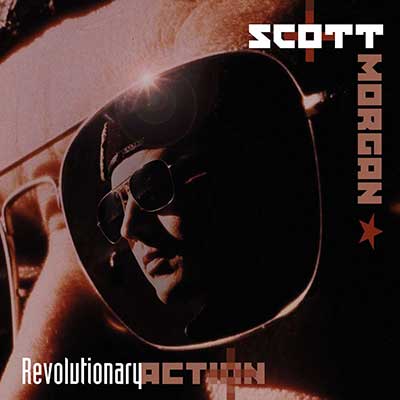 Tracking the post-Sonic's Rendezvous Band career of Detroit's rocking rhythm and blues man, Scott Morgan, gets a little easier next month with the release of three of his solo band albums on a double CD.
UK label Easy Action (who else?) will release the "Scots Pirates", "Revolutionary Means" and "Rock Action" LPs in re-mastered form as "Revolutionary Action" on October 20.
The 38-song collection will be encased in the usual top-shelf packaging with a bonus cut, the hard-to-find cover version of Jimi Hendrix's "Can You See Me?"
Variously known as the Scott Morgan Band and Scots Pirates, the band on these releases included core members Morgan, on guitar and vocals, bass-player Gary Rasmussen and drummer Scott "Rock Action" Asheton.
Both were bandmates in Sonic's Rendezvous Band. Asheton was in the Stooges and Rasmussen was a member of Grande Ballroom house band The Up.
The double CD tracks Morgan and band's recorded output from 1988-96. Morgan then teamed with Wayne Kramer (MC5) and Deniz Tek to form Dodge Main, who released a studio record and played live dates.
Easy Action has its sights set on releasing Morgan's back catalogue with the Hydromatics, the high-octane trans-Atlantic combo who re-visited the music of Sonic's Rendezvous Band and whose ranks originally included Nicke Royale from Sweden's Hellacopters.
Easy Action will be taking pre-orders for "Revolutionary Action" here..
Tags: sonics rendezvous band, stooges, scott, morgan, mc5