Details

By

The Barman

The Barman
Rockin' great art show springs up in Sydney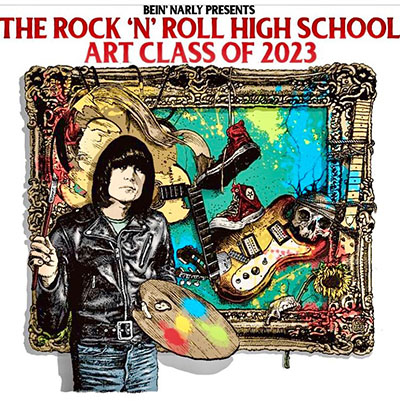 Some of Austrealian rock and roll's best-known underground artists fwill be featured in an exhibition opening in Sydney next month.
The Rock 'n' Roll High School Art Class of 2023" runs at Ambush Gallery at 4 James Street, Waterloo, from Friday, October 13 until Sunday, October 15 from noon until 4pm.
Described as "a group show by artists that rock and rockers who art", it will show art from the likes of Reg Mombassa (Mental as Anything), Warwick Gilbert (Radio Birdman), Glenno Smith and Gina Monaco (Hellebores), Mike Foxall (Sick Fizz, Neptune Power Federation), Celia Curtis (White Knuckle Fever), Ray Ahn (Hard Ons), Ben Brown (Hellmen), Link Meanie (The Meanies), Rick Chesshire and Simon Day (Ratcat).
You'll find the Facebook event here.