Scott Morgan back to serious gigging, new album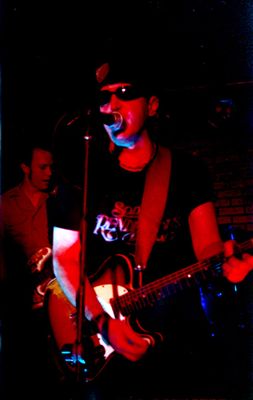 After serious ill-health, Detroit rock and soul legend Scott Morgan (The Rationals, Sonic's Rendezvous Band) is returning to regular live shows with a new album in the throes of being written.
Morgan fell ill with liver disease a couple of years ago but has undergone extensive treatment. He still needs to manage his health but has bounced back this year to play a couple of shows with the well regarded soulful rockers The Sights as his backing band.
They're joining him at Don Was' Concert of Colours at the Max Fischer Theater in Detroit on July 12. The show is a tribute to Bob Seger's "Silver Bullet" album and Scott and The Sights will be playing "Nutbush City Limits".
Gigs have also been booked for the Blind Pig in Ann Arbor on July 18 and the Heritage Festival in Ypsilanti on August 16.
Scott expects the new material to be in the mould of his trans-Atlantic soul revue The Solution, the band he formed with ex-Hellacopters leader Nicke Andersson.
On the archival release front, UK label Easy Action is pushing on with re-issues of all of Scott's solo band material. His superb lost album "Revolutionary Means" will lead off.
Easy Action were behind the recent CD by Morgan's little-known but stellar bands Lightnin' and Guardian Angel. They've also released a box set of his career and a slew of Sonics Rendezvous Band material.
Also in the pipeline: Scott's autobiography as well as a documentary that New York filmaker Joe Chonto shot on the road with his band The Hydromatics.
Tags: detroit, sonics rendezvous band, scott, morgan