Suzie Stapleton flies home for solo dates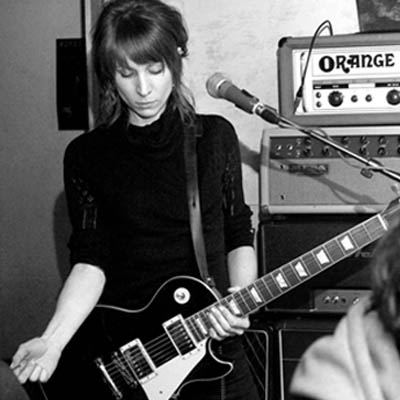 Australian alternative artist Suzie Stapleton is heading back home in 2018 for a long overdue homecoming tour.
This is Stapleton's first time back to Oz since relocating to London in 2015 and she'll perform solo shows in hometown Melbourne and Sydney in March with more to be announced.
Over the past three years Suzie has been captivating audiences with her electric live performances, midnight vocal, and guitar-driven noir soundscapes whilst touring the UK and Europe with artists such as Mark Lanegan, Mick Harvey, and Jim Jones & The Righteous Mind.
In 2017 she appeared as guest vocalist on Lydia Lunch & Cypress Grove's unlikely album "Under The Covers" - a continuation of Stapleton's collaborations with Cypress Grove on "The Jeffrey Lee Pierce Sessions Project", featuring Iggy Pop, Nick Cave and Debbie Harry.
Stapleton is performing solo on this tour which coincides with the release of her new single "Negative Prophet".
Support acts will be announced shortly.
Suzie Stapleton (solo)
MARCH
2 - Moshpit, Newtown, NSW
3 - Yarra Hotel, VIC
Tags: live, australia, suzie, suzie stapleton