Thee Hypnotics return to Come Down Heavy on us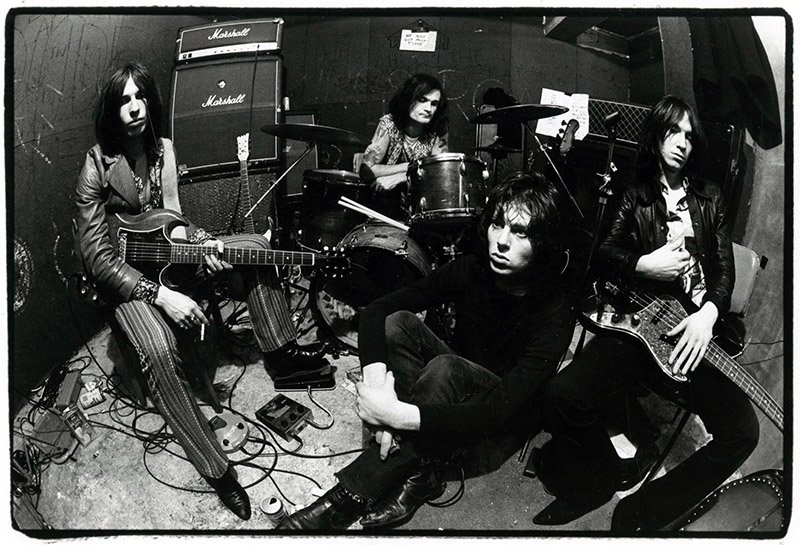 Seminal English harbingers of the '90s garage rock revival, Thee Hypnotics, are reforming for album rte-issues and live dates. A heavyweight vinyl anthology, including rare and unreleased material, is due out via Beggars Arkive, with an accompanying tour of France and the UK ovwr March and April.

Taking their cues from the Detroit militancy of The MC5, the corrupting output of The Stooges and the gospel according to The Cramps, Thee Hypnotics' devastating brand of rock'n'roll was propelled by near punishing decibel levels and a fervour bordering on the evangelical.

They recorded three studio records and one live album between 1987 and 1999 and were considered highly influential in Europe and the USA. Past members include original drummer Mark Thompson, the late Craig Pike and bassist Adam Sharam.
Blazing a devastating trail of high-octane thrills and annihilation, Thee Hypnotics occupied a bizarre hinterland that sat somewhere between the British neo-psychedelic scene of the late '80s and the detonation of garage-influenced rock from the Pacific northwest of the early '90s. Little wonder that a band that shone so bright would burn out before the end of the century.

Vocalist Jim Jones went on to make an ongoing mark with Black Moses, The Jim Jones Revue and Jim Jones and The Righteous Mind, his current band. Ray Hanson turned down an offer to play guitar for The Sisters of Mercy, took a long hiatus and has his own project, Ray 'Sonic' Hanson and The Whores of Babylon.
For the first time in 20 years, the classic line-up of co-founders Jim Jones (vocals) and Ray Hanson (guitar), with Phil Smith (drums) and Jeremy Cottingham (bass), is set to hit the road.
MARCH
FRANCE
29 ~ Blue Devils, Orleans
30 ~ Petit Bain, Paris
UK
31 ~ Soundhouse, Leicester
APRIL

1 ~ The Cluny, Newcastle 

2 ~ Marc Riley BBC 6 Music session, Salford

4 ~ Le Pub, Newport
5 ~ King Tuts, Glasgow
6 ~ Hare & Hounds, Birmingham

7 ~ Night People, Manchester

8 ~ The Albert, Brighton
11 ~ The Craufurd Arms, Milton Keynes
12 ~ Brudenell Social Club, Leeds
13 ~ Mirth Marvel Maud, London

14 ~ Wedgewood Rooms, Portsmouth
15 ~ Ramsgate Music Hall, Ramsgate
Tags: jim jones revue, tour, jim jones and the righteous mind, thee hypnotics, jim jones, ray hanson, phil smith, jeremy cottingham