Voodoo Lust returns for two shows only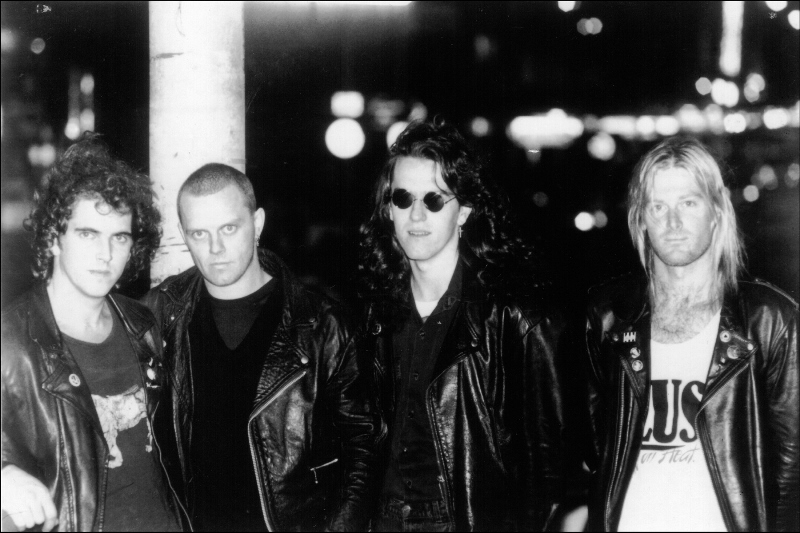 Five years after their music last rang in anyone's ears, the enduring rock-pop sounds of Voodoo Lust are about to be heard again.

Voodoo Lust returns to Sydney for one show only at The Factory Floor in Marrickville on Friday, November 20 and tickets are on sale here. They play Brisbane's Beetle Bar on November 28 with tickets on sale on the door.
Voodoo Lust was an integral part of the explosion of the Australian independent pub rock circuit of the 1980s with a string of independent chart hits and tours with some of the biggest names in rock and roll.
They'll be joined by Leadfinger, the power quartet led by Stewart Cunningham (Asteroid B612, Brother Brick), and the gloriously ramshackle inner-west garage rock heroes The Escapes.
Voodoo Lust formed in Brisbane in 1985 and released their first single, "Shake Shake Hey Yeh!", just a few months later. It topped the Australian indie charts and inspired the band to relocate to Sydney.
They headed to the legendary Trafalgar Studios in Annandale to record the follow-up single, "Stop Breakin' My Heart", which also climbed to number-one on the charts. The Voodoo's recorded two mini albums and toured relentlessly, playing 1,020 shows in their six-year career.
They shared stages with Iggy Pop, Wall of Voodoo, Lime Spiders, Painters and Dockers, The Hard-Ons, Hoodoo Gurus, The Divinyls, The Johnnys, Sunnyboys, The Screaming Tribesmen, The Hitmen, X and Spy vs Spy. They also appeared on compilation albums "Skate Hard" and "Minutes to Midnight", appearing with the likes of David Bowie, Ozzy Osborne and The Lime Spiders.
Voodoo Lust disbanded in 1990 and has reformed sporadically since.
Three members, guitarist Tony "Houndog" Harper, drummer Phil Jacquet and bassist Brad Ferguson, moved to London to form The Upsets and recorded at the legendary Abbey Road studio, which was home to the Beatles.
Frontman Gary Slater joined The Trilobites, appearing on their final "The Lost Generation" record, and now plays with Dr Bombay in Brisbane.
Tony Harper went on to join The New Christs with Rob Younger from Radio Birdman while Phil Jacquet became a Celibate Rifle. Voodoo Lust's other bassist, Steve King, went on to play with Ed Kuepper, The Aints, and The Raouls (alongside Chris Masuak and Warwick Gilbert from Radio Birdman.)
Tags: voodoo, brisbane, live, sydney, lust