Details

By

The Barman

The Barman
Where did he come from? Tim Rogers joins the Hard-Ons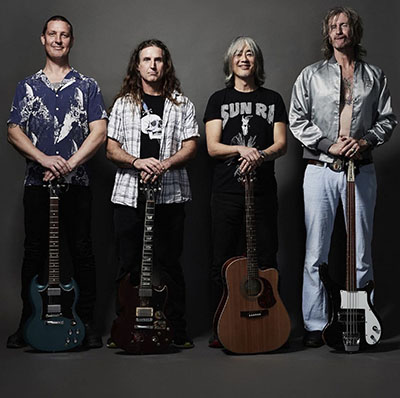 Australia most enduring musical contradictions the Hard-Ons have pulled another surprise out of the hat by recruiting You Am I's Tim Rogers as frontman.
The announcement was quietly made on Facebook via a change to their page's` listed line-ups on Tuesday. A photo of the reconfigured Hard-Ons was released on social media overnight, along with word that a single with their new singer would appear digitally on August 13.
The band parted ways with founding drummer-turned-frontman Keish de Silva in March this year after historical allegations of sexual impropriety.
You Am I released their 11th studio album, "The Lives Of Others", in May.
Online reaction to recruitment of Rogers has ranged from incredulous to delighted. Rogers' recruitment has beewn a closely-guarded secret for some months.
There's no word on live shows yet although lockdowns in Australia are making touring problematic for any act with dispersed members.