You'll be glad when this Sydney supergroup goes On and On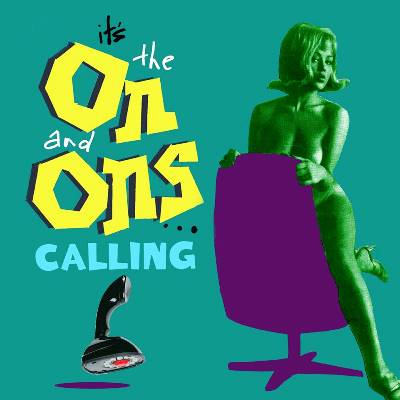 A brand new powerpop-rock combo with an impeccable pedigree, The On and Ons, are launching their Citadel Records CD album, "It's The On and Ons Calling", at the Factory Floor in Sydney on July 18.

The back story is this: Ex-Screaming Tribesman and Kings of the Sun member Glenn Morris (lead vocals and guitar) and his brother Brian (drums), of The Zeros (the Australian band) toured Australia and the US in 2012 as members of The Paul Collins Beat.

That successful stint encouraged them to record their own album of Glenn's original songs. The resultain record "It's The On and Ons Calling" was produced and engineered by legendary Australian guitarist Dennis Wilson, of Khavas Jute fame.
The 11 songs are said to be "rock and power-pop with exceptional harmonies and classic instrumentation".
The On and Ons are rounded out with Clyde Bramley (bass – ex Hoodoo Gurus), Richard Lane (guitar/organ – ex The Stems, The Rosebuds, The Rosebud Generation), and Jon Roberts (guitar – ex The Barbarellas, The Rosebuds, The Rosebud Generation).
"It's The On and Ons Calling" will be released in July.
Special guests are Citadel labelmates Joeys Coop who combine the musical muscle of some of Australia's most seasoned independent musicians. Their collective background includes membership of Died Pretty, Decline of the Reptiles, The Deniz Tek Group, The Visitors, Perry Keyes band, Loose Pills and The Barbarellas.
Opening act Wayne Tritton is one of Sydney's most talented singer-songwriters.
Tickets are available here. You can find the On And Ons on the Web here.
Tags: Tribesmen, screaming, hoodoo, gurus, died pretty, joeys coop, paul collins, on and ons