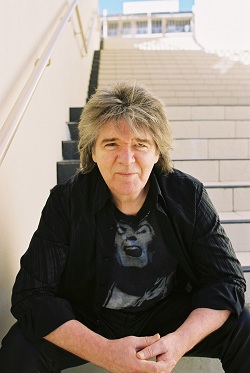 One of Australia's all-time great rock vocalists, Jim Keays of the Masters Apprentices, has passed away today at the age of 67.
The 1998 ARIA Rock and Roll Hall of Fame inductee had been battling myeloma for some time and had been on life support since Monday.
The Masters Apprentices formed in Adelaide in 1967, rose to national promise and disbanded in 1972 after unsuccessfully trying to crack the UK market. Their songs "Turn Up Your Radio", "Because I Love You" and the snarling "Undecided"" (a garage rock classic) are embedded in the history of Australian music.