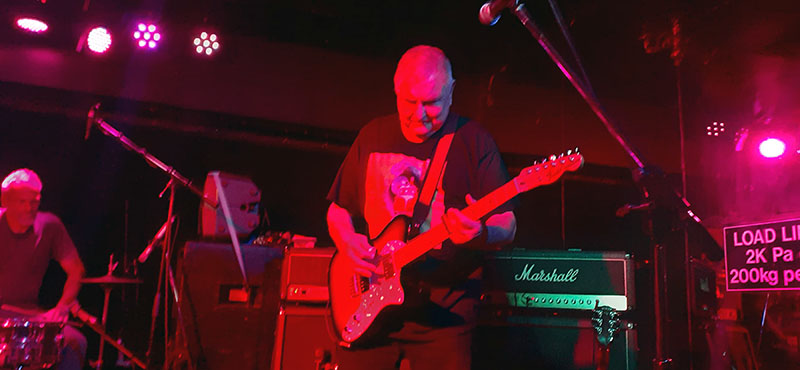 feedtime's Rick Johnson.
feedtime
Examplehead
Marrickville Bowling Club, Sydney
Friday May 20, 2022
Having never seen either bands live back in the day, this was going to be an extra special night. The original gig was postponed from June 2021 and then January due to COVID and tonight it was going ahead. I have been a huge fan of feedtime for many years, owning their self titled album, "Shovel" and "Cooper S", along with a couple of singles from back in the 80s.
It is not often that either band play gigs (Examplehead have a few coming up and are worth checking out) so this was a rare opportunity to see both bands.