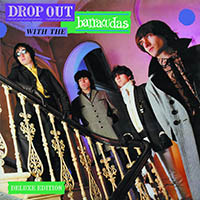 Drop Out With The Barracudas Deluxe Edition – Barracudas (Lemon Records)
Increasingly, the recording companies attempt to milk the last of the boomer dollars before retirement homes steal the last of our bank accounts. They've already worked out that there's bugger all money in new recordings. Even dependable old cash cows like KISS and The Who have made public statements to that end.
So record companies have learnt to spew out deluxe editions of the familiar, the obscure and the criminally ignored. And, if someone is going to put out a multi disc collection of every taped concert on Sunset Strip, well oops. My finger slipped on the buy button before I read about the goddamn postage.
Details

By

Bob Short

Bob Short