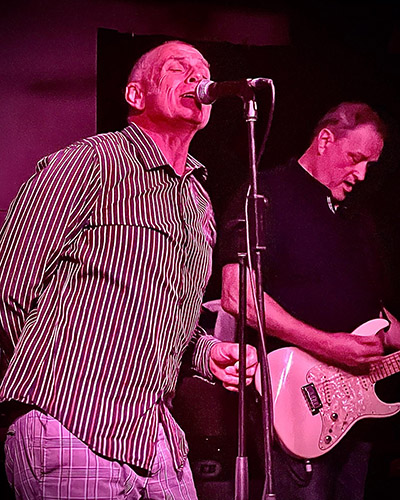 10. Fifteen blokes of a certain age in a dodgy bar somewhere.
In the latter part of 2022 I quipped on FB that our (Joeys Coop) lot in life appeared to be to play to the same 15 blokes of a certain age in a dodgy bar somewhere. I got a bit of feedback from some of my musician age peers that I'd pretty well hit the nail on the head.
Now my quip might sound like a bitch about bands with a collective history, but no heritage, not being able to get a decent gig – and to be fair in part it is – but in truth it was also a celebration of the fact that after 40 odd years of playing we could still get a gig in a dodgy bar (my favourite kind) somewhere and we could rely on 15 blokes of a certain age to turn up to support us. That sure beats the fuck out of playing golf, going to fancy restaurants with pretentious retired couples, playing bridge, accompanying the better half to a musical, or other age-appropriate activities.
So, to Keith, Graham, John, Ian, Murray, John, Kev, Dan, Tony, Chris, Ben, Jeather, Henny, Sue, Diane, Adriene - OK that is 16 and some of them are gals of a certain age but you get the idea – we and every other band of a certain age thank you for joining us in not acting our age. We love youse all. You make it all worthwhile.