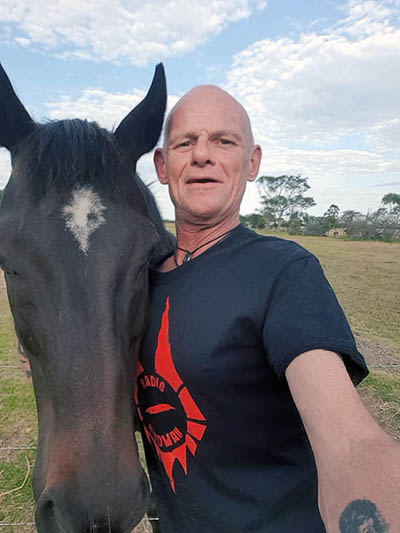 THE FARMHOUSE TOP TEN
Hello Barflies, another year nearly gone, another Top Ten and what a wonderful 12 months it has been. I got off the farm a few times for my horrible public transport trips to Melbourne. A thousand-kilometer return trip is getting harder and harder to get motivated to do, but some bands are bloody well worth it. Oh, and family and friends also. Big shout out to my gig buddy, The Tasmanian Bushman. 2023 - bring it on! So folks, here you…here's my humble Top Ten.


X at The Tote
X live at the Tote Hotel playing "X-Aspirations" for its 40th anniversary. What a blast this night was. Steve Lucas's screaming guitar and vocals are always great but at the old stomping ground, the Tote Hotel in Collingwood, they were something else. A memorable night and the gift of a scarf from Kim Volkman made my evening.


THE JOHNNYS
The Johnnys at St Kilda Bowls Club was another wonderful gig. It was made all the better because it was my birthday and Bushy got me a wee bit drunk. And I got a present from Billy Pommer Jr.