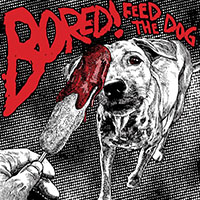 Feed The Dog – Bored! (Fantastic Mess Records)

The original album came out in 1991 and showed off a new, lean and still mean version of Bored!. "Feed The Dog" was an instant classic. Thirty years later, its guitarist, vocalist and driving force Dave Thomas is no longer with us, but be thankful that this fearsome, re-mastered version is.
If you were immersed in the Australian underground scene in 1991, you'll know that the international name on everybody's lips back then was Nirvana. Their debut album "Bleach" was making its mark and the over-ground success of "Nevermind" was just over the horizon. Bored! also could have gone on to huge things.