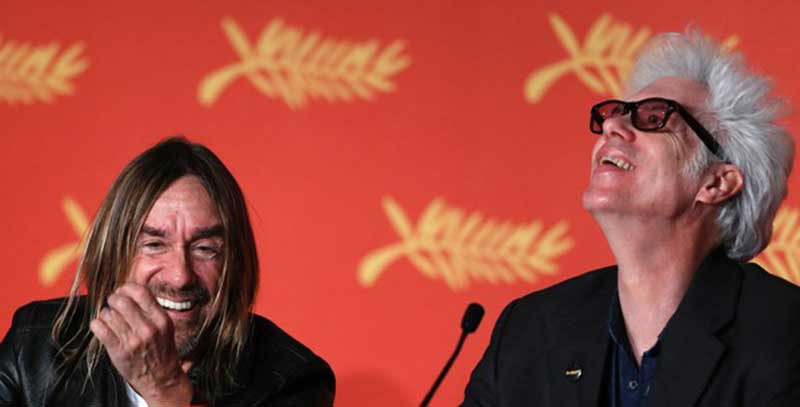 Iggy and Jim Jarmusch at a media conferecde in Cannes.
"Gimme Danger" is not a great movie. It is flawed.
That said, no-one expected the Citizen Kane of rock documentaries. This was a cut about the MTV Iggy doco that you can see online for free, but was mixed in with arty pretensions.

"Gimme Danger" is screening at major film festivals around the world. Tonight (June 17) it is the turn of the State Theatre and the Sydney International Film Festival. The audience is evenly split between film people who might not have heard of the Stooges and are there to judge a film on its filmmaking merits, or hardcore rock pigs who want be blasted with Stooges music.