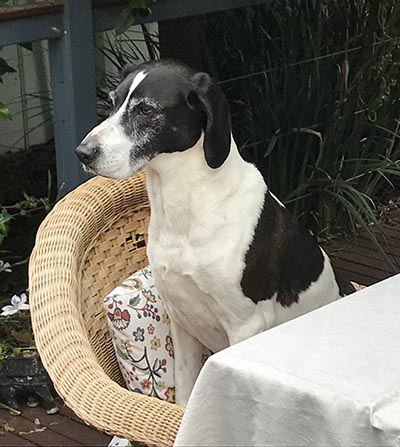 Spencer P Jones. Spencer's untimely and tragically premature passing was a lowlight of 2018. The only silver lining was the outpouring of love for the man, his music and his unbridled generosity. There will never be another like Spencer.

Beasts of Bourbon, Prince of Wales. Has there ever been a more emotional gig? Brian Hooper wheeled onto stage by nurses from the Peter MacCallum Cancer Centre, plumes of smoke emanating from his oxygen mask. Spencer Jones, frail but determined to accompany his fellow Beast on stage for one last time. It was as sloppy as the Beasts once were, way back in the day. But it was beautiful.

Brian Hooper - "What Would I Know?" Recorded at Andrew McGee's Empty Room property-cum-recording in Nagambie, Hooper's reaction to the initial recording sessions was scathing. "It's all shit," he told me one day. But McGee saw enough in the recording to convince Hooper otherwise. A mixture of love, passion, pathos, self-loathing, resilience and gusto, this is a record brimming with emotional depth and musical complexity. RIP, Brian.

Jackson Briggs and the Heaters. James McCann put me onto these guys. Grinding country rock jams that should go on forever. They've got a new album out. Listen to it. Enjoy. Repeat.

The Breeders, Forum Theatre. It had been almost 25 years since I first saw The Breeders, at the Big Day Out in Adelaide, February 1994. On a Sunday night at the Forum Theatre The Breeders proved their every bit as vital as they were back in the day. I could listen to that riff in 'I Just Wanna Get Along' anytime.