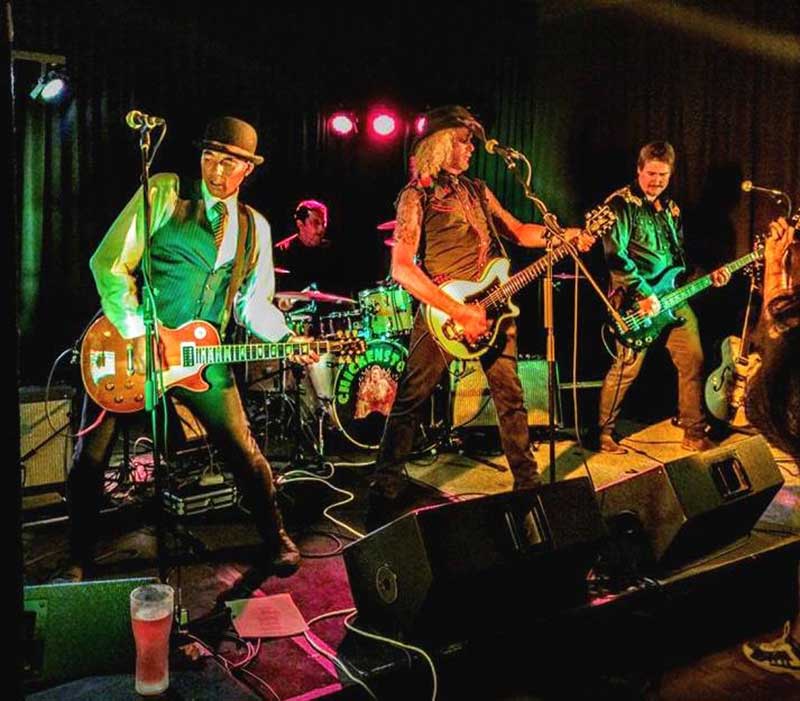 Doc Temple (centre) with Chickenstones
What's my Top Ten? Now, there's a question best reserved for someone young enough to still have a memory that lasts longer than a week. But as there is scant actual non-payola industry reference around, fuck it. I will try.

First off, I have had a number of recordings thrown at me this year as I rather often do a radio show co-host replacement thing (when one of the usual hosts is off doing what parallel universe shit they do.) This does not, however, make me any wiser or more influential than anyone else.
Some picks were not committed to Pro Tool hard drives this last year but took many, many months of work to do so, thence, they deserve some spotlight, but I subscribe to the Bob Short model of 'Do I have Ten?'. Maybe, maybe not. Being numerically dyslexic, I shall offer thoughts, not numbers: