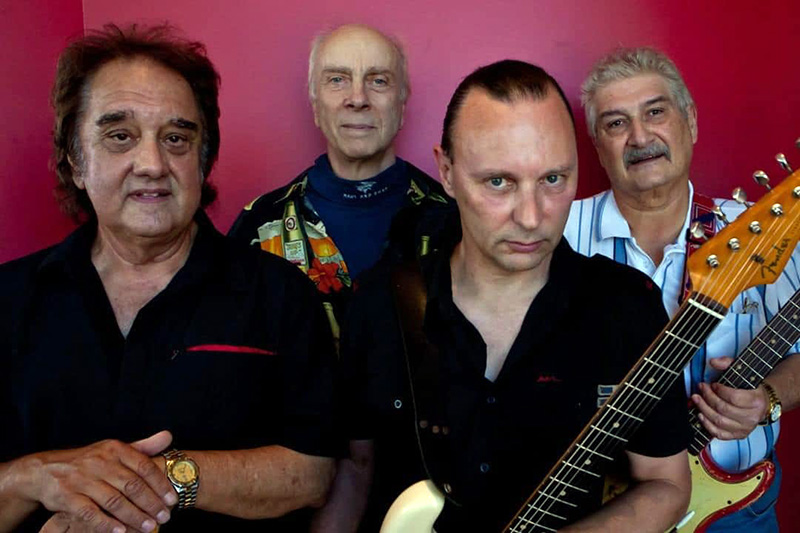 Promo shot of The Atlantics 2012. Ashfield Leagues Club, before the last show played by the full lineup. Jim Skiathitis (guitar), Martin Cilia (guitar), Peter Hood (drums) and Bosco Bosanac (bass). Mandy Hall photo
The passing of The Atlanticsdrummer Peter Hood in September closed the door on one of Australia's most important surf bands. The Atlantics formed in Sydney in 1961, the group spawned the worldwide hit "Bombora" in 1963.
The follow-up "War of the Worlds" was an innovative 45 that arguably pioneered space rock before there was such a thing. It was unsuccessful and the band re-invented itself after the surf music genre declined in popularity.
Taking on singer Johnny Rebb, they pursued success playing tough R&B (among other styles) and their Peter Hood-penned "C'mon" is widely regarded as an Australian 'classic, later adopted by the Wet Taxis.