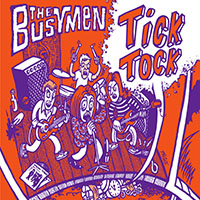 It's been more than a few years between releases, if not drinks, for this long-established Brisbane outfit and the good news is that they haven't polished their sound one iota.
The Busymen live in a world where the clock stopped working in 1965. They're paying homage to the original bluesmen - with electricity and volume - and think the term "rhythm and blues" hasn't been stolen. They're the early Pretty Things with a hankering for cold Fourex instead of black bombers and warm pints. Guttural grunts and delay guitar speak louder than any words.
And then there's Boston Bob on organ and voice. The secret weapon. His vocal stylisations are unique - never more than on the slightly out-of-phase yet hypnotic title track. A job offer from the Mormon Tabernacle Choir is a long way off.