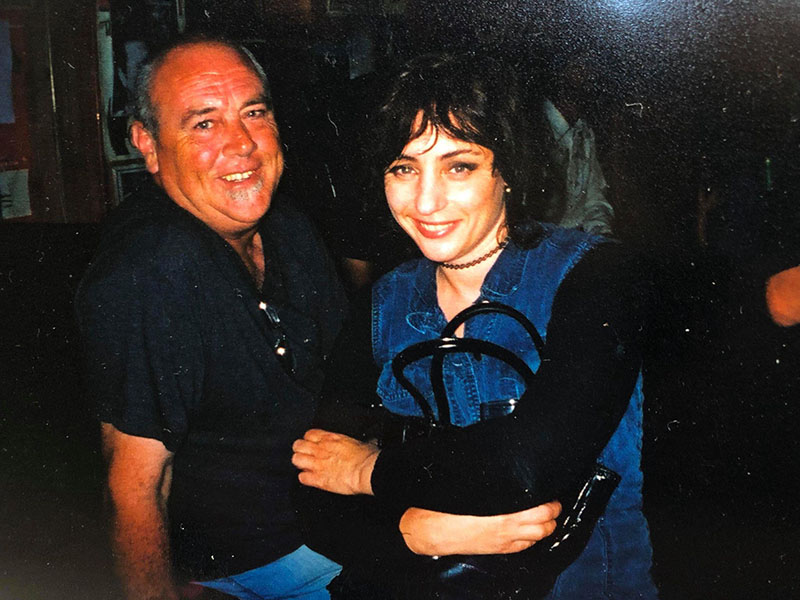 Greg Sawers & Penny Ikinger - photo by Loene Carmen
PENNY IKINGER
Siolo artist and ex-Wet Taxis and Sacred Cowboys member
Melbourne, Victoria, Australia
2020 started with a bang! I was treated to an ear-splitting performance from X at their Bushfire Relief Benefit show at The Spotted Mallard. in Brunswick, Melbourne. It was like travelling through a time warp littered with gritty rock n roll riffs and howls. The ones that X do best. They've still got it!
I was taken on another spin by a stellar line up of Guitar Wolf (Japan), 5,6,7,8's (Japan) and Rocket Science at The Tote and also saw Japanese band The Jetboys at the same venue. Guitar Wolf and The Jetboys, arguably two of the best punk influenced rock bands of this day and age, are brutal. They play loud & fast with utmost conviction. Whatever it was they were singing about I was sure it was sacrilegious. It felt that way and that's what counts.
The Schizophonics (USA) also performed in Melbourne (The Tote again!). This relatively youthful three piece exploded all over the stage and reassured that rock 'n' roll is not dead. Not that I ever thought it was, but that's what 'they" keep telling me…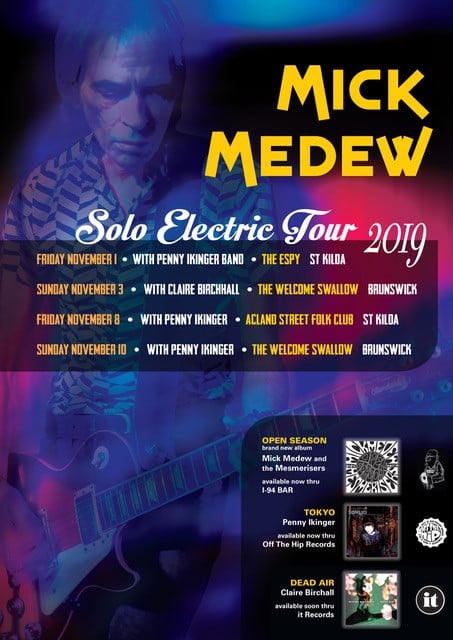 Leader of the Mesmerisers and ex-Screaming Tribesmen and Rumours guitar icon, Mick Medew, is undertaking a short run of solo electric shows in Melbourne in November. Three gigs will be with Penny Ikinger and Claire Birchall is on the bill for the other.
Mick Medew
Solo & Electric Melbourne Tour
NOV
1 – The Espy, St Kilda w/ Penny Ikinger
3 – The Welcome Swallow, Brunswick w/ Claire Birchall
8 – Acland Street Folk Club, St Kilda w/ Penny Ikinger
10 - The Welcome Swallow, Brunswick w/ Penny Ikinger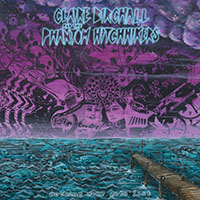 You know exactly what he's gonna say: Sydney reviewer gets pissed off at the excess of musical talent in rival city Melbourne. Gets all angsty and laments The Good Old Days when Sydney more than held a candle to Melbourne. You're partly right.
Cutting to the chase…Claire Birchall IS one of those uber talents from "down south" who grew up in the fertile Geelong scene and now lives in Melbourne. She plays everything from beatbox-backed pop to lean and mean rock. Genres are just a vehicle for the songs. "Nothing Ever Gets Lost" is a gnarly, blues-rock album.
The purple and blue cover art deceptively looks like one of those "Back From The Grave" acid punk compilations. The music, however, is fuzzy and warm and glows from the inside. There's a great sense of dynamics and Birchall's voice resonates with character and a world-weary charm.