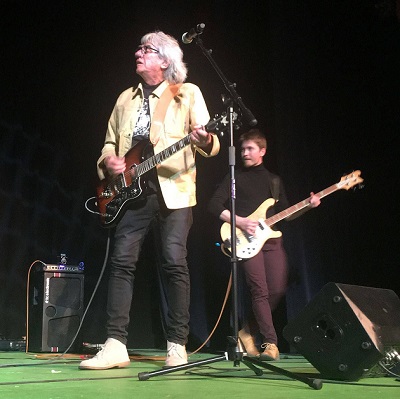 GIGS

Hot Tuna - Rialto, Septermber 10
Veteran duo in electric mode with drummer. As heavy as it gets. Jack and Jorma playing with the same fire they had 50+ years ago. At the climax of one of the extended jams, Jack pogoed across the stage. We got right up to the front of the small venue for full effect.
Tom Rush - Ellen Theater, Bozeman, August 31
An unexpected visit by first division folk singer does not disappoint. At 79 years, he still has his voice and nimble fingers. Funny too. 2+ hour show. He manages to avoid playing any of his signature tunes.
BOOK

Jeff Tweedy - Let's Go (So We Can Get Back)
Well written and very funny. Tweedy weaves a compelling story about his childhood, bands and years of prescription drug addiction. Plenty of insight into the workings of Wilco and his songwriting. One of the best musician-penned memoirs I've read.
MOVIE

So Good I Can't Take It- Aug 2 Ellen Theater Bozeman
Kirk Leclaire document's the Montana music scene of the' 70s and '80s. Jeff Ament and Steve Albini figure large in the story. I get some face time too, though I only just make it into the time frame. Donovan's Brain music is featured. A great story of small town misfits tearing it up and terrorizing the locals. A universal story that can be enjoyed even if you didn't grow up in Montana. A Donovan's Brain MK 1 reunion followed the screening.