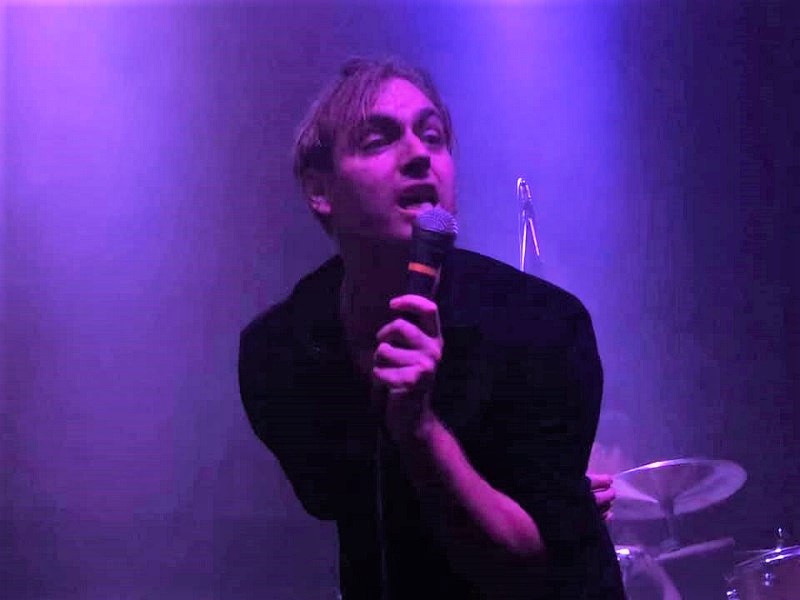 John 'Gaoler' Sterry. Rick de Pizzol photo.
Gang of Four
God God Dammit Dammit
Lion Arts Centre, Adelaide
November 5, 2019

Gang of Four are touring Australia and New Zealand and played Adelaide earlier this week. They were fucking brilliant. Exciting. Brutal. Gigantic. Fun, too. But... pointed and magnificent.

It's a no-brainer. Go see them while you can.

Right, well. A little context. When I was asking a few friends if they were going, one said, 'they sound like every other band'... well, no they don't. See, the thing is, over the last 40 years a lot of other
bands have picked up on their style, which is now familiar.