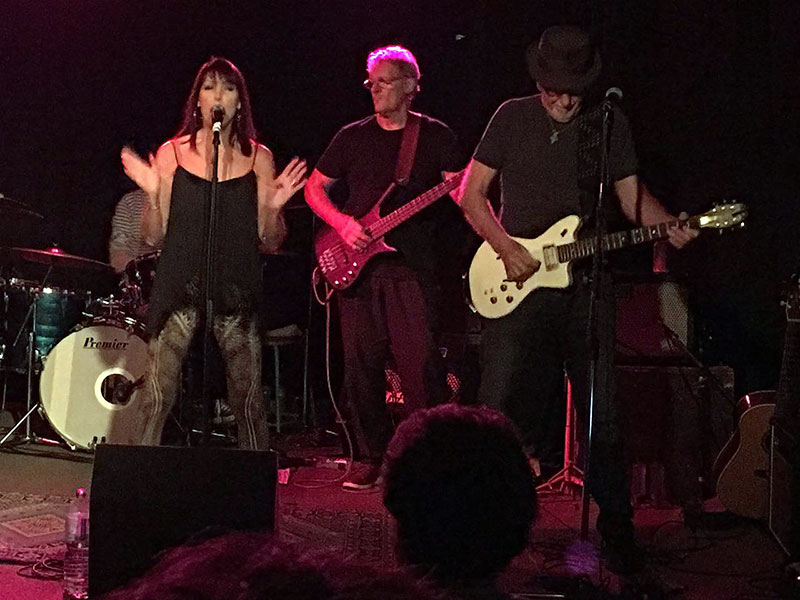 Half of the Flaming Hands: Julie Mostyn, Warwick Gilbert and Jeff Sullivan. Drummer Baton Price is obscured. Murray Bennett photo
In preparation for their upcoming support slot with the Sunnyboys at the Enmore Theatre, the band calling themselves "The Strangers" - aka The Flaming Hands - lined up a show at Marrickville's Factory Floor.
The Thursday night crowd gathering outside the venue contained many familiar faces of gig goers and musicians from what was loosely termed the "Detroit Scene" of the late '70s-early '80s from which The Flaming Hands emerged.