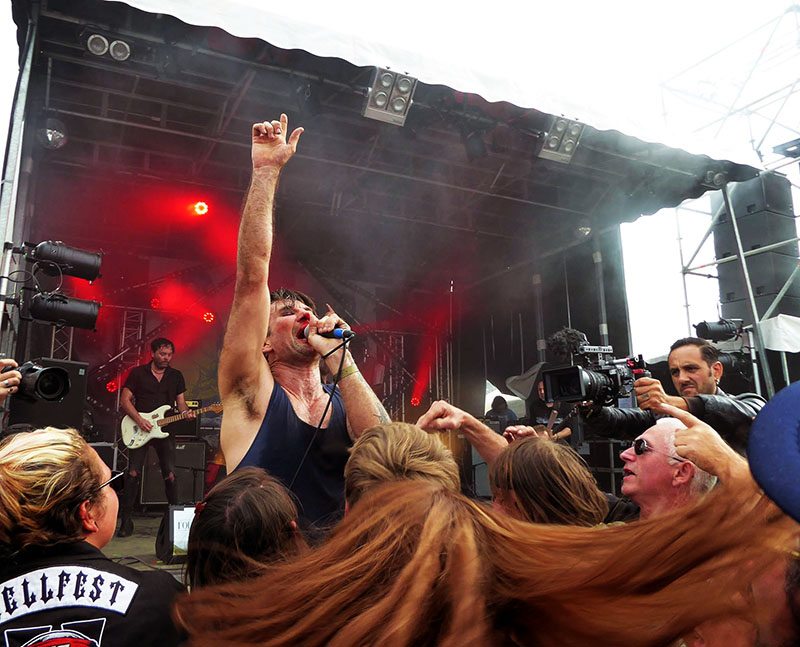 Ben Corbett makes a point to the crowd as SixFtHick play on.
In May 2012, I had the good fortune to travel to Brittany in France to see HITS plays three club shows in the cities of Brest, Lorient and Lannion. The brilliant Ben Salter happened to be touring France at the same time, so he arrived, guitar in hand, to see his friends in HITS - and was promptly added to the bill for those gigs.
HITS and Salter were welcomed with open arms and rapturous applause, but I started to hear French people say the same thing to them after every show - "You have to play at Binic!"