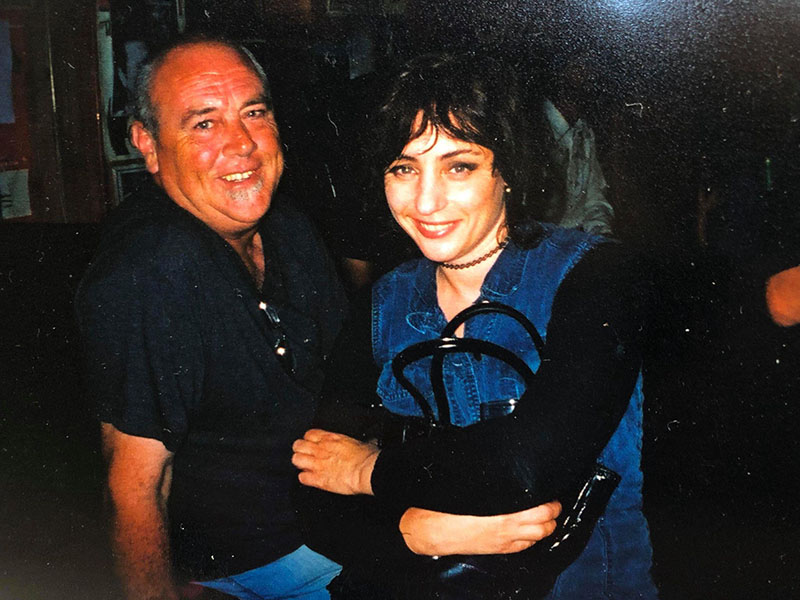 Greg Sawers & Penny Ikinger - photo by Loene Carmen
PENNY IKINGER
Siolo artist and ex-Wet Taxis and Sacred Cowboys member
Melbourne, Victoria, Australia
2020 started with a bang! I was treated to an ear-splitting performance from X at their Bushfire Relief Benefit show at The Spotted Mallard. in Brunswick, Melbourne. It was like travelling through a time warp littered with gritty rock n roll riffs and howls. The ones that X do best. They've still got it!
I was taken on another spin by a stellar line up of Guitar Wolf (Japan), 5,6,7,8's (Japan) and Rocket Science at The Tote and also saw Japanese band The Jetboys at the same venue. Guitar Wolf and The Jetboys, arguably two of the best punk influenced rock bands of this day and age, are brutal. They play loud & fast with utmost conviction. Whatever it was they were singing about I was sure it was sacrilegious. It felt that way and that's what counts.
The Schizophonics (USA) also performed in Melbourne (The Tote again!). This relatively youthful three piece exploded all over the stage and reassured that rock 'n' roll is not dead. Not that I ever thought it was, but that's what 'they" keep telling me…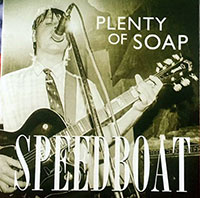 If you enjoyed the Laughing Clowns and their slightly wonky, soaring horns, and which Hunnas later wielded to equally great effect, you're in for a treat. Speedboat (from Adelaide) supported both bands and, I can attest, to great effect. While LC and H&C certainly influenced Speedboat, one wonders if the influence was all one-way.
If you don't know Speedboat, what they were about came from many unlikely sources (their name apparently springs from an Elvis movie), and I'm not giving away the joy of Tom Stehlik's liner notes).
Liner notes? Do Speedboat rate that?
By fuck they do. 'Plenty of Soap' holds the equivalent of four LPs plus a fistful of singles and b-sides, Stehlik's liner notes actually tell the story of the band. Frankly, most bands - especially a band held in such high regard as Speedboat (and all without a recording contract) - fuck up entirely.